3 cards free career tarot reading spread is the best free tarot reading spread if you have work related questions, would like to have a tarot card prediction for your career or occupation. You might as well be on a job hunt and seeking some guidance while searching for a job or considering your career choices.
Career questions for tarot
Before shuffling just focus on your career related questions and shuffle it as much as you would like. You can use this career reading daily or whenever you are looking for answers to your career related questions.
Click on the card twice to read the description
Card #1: Your current state in your career
Card #2: Your strengths
Card #3: Your professional Future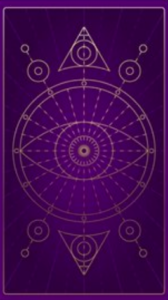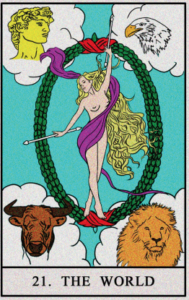 The World card is one of the Travelcards in Major Arcana, which consist of a dancing woman with crossed legs and holding wands in both hands. This represents worldly balance and control. The World Card Upright Meaning
Upright World card represents achievement, wholeness, and a sense of belonging and control. It signifies that the World is in your control. So, all the efforts you put in will result in success. The whole World is welcoming you for success and achievement.
The World Card Upright Meaning in Love :
If you're in a relationship with someone, this card is a signal for you to bring your relationship to the next stage, like engagement or marriage. If you're single, this signifies open options for you in the near future. Now you should look forward to being in a relationship with someone you and your soul is attracted to.
The World Card Upright Meaning in Career:
Upright World card represents goal completion and a sense of fulfilment in a career. If you own a business, doing any job or even finding a new one. This card signifies to be proud of it and celebrate what you've already earned. Enjoy the present moment.
The World Card Upright Meaning in Money :
If you've been holding yourself back from making any investment due to the risks. It's time to do that. This card suggests taking and gamble your money (not in the casino) but in the form of investments, and you'll land on unexpected success.
The World Card reversed represents the lack of achievement, success and disappointment. Sometimes we feel empty like something is missing. The reversed card signifies these stuck situations and problems. Also, it helps you focus in the right direction.
The World Card Reversed meaning in Love:
Have your relationship lost all its charm? Things do not feel like they used to feel? The World card reversed indicates that you and your partners have lost their focus and let things go sideways. Even it might not feel true to you because you may be trying hard to improve your relationship, but are you sure that you're fixing the main problem? So, better trying new things, be honest with your partners and communicate!
The World Card Reversed Meaning in Career:
Often, we feel empty or unaccomplished even after getting what we always wished for. It can be a job or career as well, so if you are feeling the same. This card indicates that your focus might be in the wrong directions, or you've set your success bar too low that it doesn't feel any accomplishment to you.
The World Card Reversed Meaning in Money:
You might be feeling comfortable, unsettle besides being in a financially stable position. Word card reversed suggest keep going and don't fall for some stupid money scheme or investment. Your consistency will get you what you wish to achieve.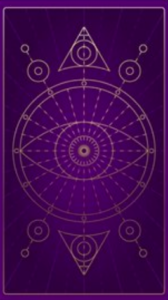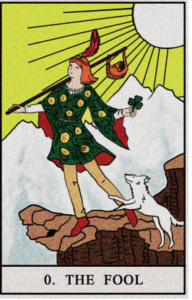 The Fool Card meaning in Love
If you are single and looking for a girlfriend this card indicates that you never have a hard time to find someone to get in a romantic relationship. Your future girlfriend is going to be a fun person to hang out with although she might not be ready yet for a long term relationship.
If you are already taken, the card can be an indication of something exciting between you and your partner and accomplishment of something together. This can be marriage, engagement , experiencing something new, travelling to new destinations and etc.. If you want to find out more about how your potential partner feels about you, the fool card indicates that your partner enjoys spending time with you however she / he is not ready to settle down with anyone yet.
Upright fool card is a clear indication of an unexpected new adventure that may require you to be courageous to take some risks. If you do, you will be well rewarded. This card can also mean travelling to new destinations and experiencing new cultures.
The Fool Card Meaning in Career
The fool card indicates your dedication and love for your job or business . Try to focus on core important elements of your work rather than focusing creative and fun stuff. The Fool is a great card to receive when you're just beginning a new job or business venture, the only drawback being that you can be so enthusiastic about your work that you stop acting like a professional. Success is around the corner if you let go of your fears and devote yourself to your career .
The fool card meaning in Money
Sign of opportunities and advancement in your career. It's a clear indication that you will be rewarded very soon. It can also be the sign of a new business project or a promotion
The fool card meaning in health
If you are healthy , you can expect to stay that way. If you are sick , you will get better soon!
The fool card reversed meaning
It's an indication of ignorant negligent behavior. You should stop disregarding the effects of your actions on other people around you.
The fool card reversed meaning in Love :
If you are in a relationship, one of you is not very serious. One of you loves being free and independent and this will sour your relationship. The card suggests that you don't have a future together as a couple.
The fool reversed meaning in career:
Definitely not a good time to invest in something or to start new projects. The reversed fool card is actually a warning for you. Things may seem too good to be true and you should be very careful when taking decisions.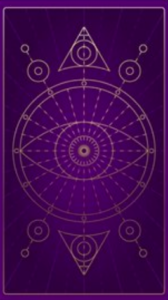 If the moon appears as one of the last cards in your reading, it indicates that your soul's journey is coming to an end. rd, You should isolate yourself from distractions and turn into your inner world for a long journey of discovery. You may have many unanswered questions in mind about love, career or health, and the answers you are looking for are inside you. To find answers, You just need to focus on your inner world and isolate yourself from outside distractions. The moon card may also be telling you not to let your fears interrupt your love & life goals.
Love:
The moon card is a strong indication of new decisions, new paths, or a desire for change. If your partner is not willing to change you could decide separating. If you are not in a relationship but have strong interest in somebody, watch out. Your interest may have a secret agenda.
The reversed moon card can be an indication of the imbalance in your life. It may also be a suggestion for you to seek assistance from a professional or a loved one around you.
Career:
You may be experiencing some difficulties with your coworkers at your workplace, try to communicate with them. Clarifying things may be difficult sometimes but it is essential to find the balance in your career. If you are currently unemployed, do not feel lost. Always try to explore new opportunities. You will eventually find something that fits you.
Health:
This may be an indication of an unhealthy mental state . Speaking to a health professional or a loved one can turn things around.
Daily Career Tarot Spread
You need 3 card tarot spread in order to do an accurate daily career tarot readings. Your current professional state , achievements and failures will reflect to your free reading. Career tarot reading is an old and well known technique to get a clear picture of your future . These free readings will make accurate predictions on your work life including career choices, the steps you need to take while on a job search as well as giving you some useful tips you would need when dealing with your co workers , your boss or employees.
Career tarot readings is all about your energy so you might come across useful information about your professional like that that you would never expect to hear from anyone. If you are looking for a job, un employed, considering changing your career this daily career tarot reading spread should be your go to!