Concentrate on your question, shuffle and flip the cards. Read the cards general descriptions and interpret the cards according to your current question / situation.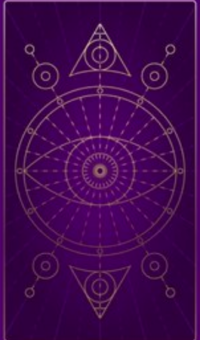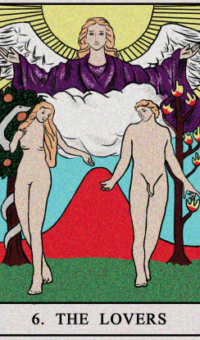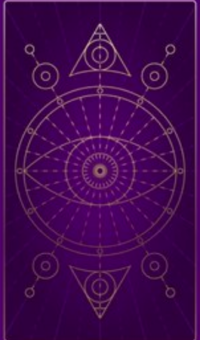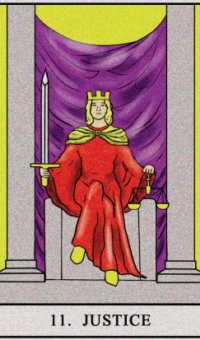 As the name suggests, the Justice Tarot card represents fair law and truthness. You can see that by looking at the figure of justice sitting in a chair holding a sword in the right and a scale on her left hand which purely shows justice.
Upright Justice Card Meaning:
The upright Justice card represents law, truthfulness, integrity, karma, cause, and equal consequence. That means whatever choices one makes have a similar and long-term impact on their lives and the lives of their surrounding people.
Upright Justice Card meaning in Love :
If you're someone who's putting continuous effort, you will receive the love and romance ultimately as the upright justice card represents karma. It doesn't matter you're single or in a relationship, the karma law is true for both. So, make sure you treat the person well whom you're in love with.
Upright Justice Card Meaning in Career:
If you're going through a tough time or getting affected by bad workplace politics or any type of dispute you don't need to lose hope as the justice card shows that the thing will be just fine very soon. All you need is to stay honest and fair with your work.
Upright Justice Card Meaning in Money:
The cause and effect apply here. If you're facing any financial trouble, you need to start putting more effort into your work or business, and soon that struggle will be ended. If things are going just fine, take this card as a reminder that you need to keep working with uttermost honesty.
Justice Card Reversed Meaning
The reversed Justice card represents injustice, dishonesty, and lack of accountability. This card will give signals towards taking the responsibility of actions to improve your life.
Justice Card Reversed meaning in Love:
Love is not a fair deal. It's not just about giving and taking. Sometimes you can love someone more and receive less in return or vice versa. So, if you're someone going through this situation should hold on to the relationship. Take full responsibility, and things will get better for both of you.
Justice Card Reversed Meaning in Career:
At times we face unfair situations in the workplace. This includes your boss treating you unjustly or putting his blame on you. This card shows that even if it feels like you can't take anymore and want to burst out of words, but you need to relax and handle this situation calmly without making it worse.
Justice Card Reversed Meaning in Money:
Reversed Justice card symbolizes that there might be dishonesty in your finances. It can be due to sharing your financial information with the wrong person or mishandling your finance.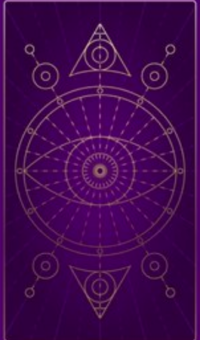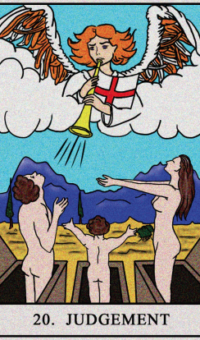 General representation: time for self-reflection and actions' evaluation
When it comes to love, the upright Judgement card may suggest a danger that you and your partner are not fully appreciating one another even if you both consider your relationship as important. You can overcome this threat by being open to each other.
You or your partner are in the process of changing. You should take action and not cling to the status quo if you want to keep your relationship working.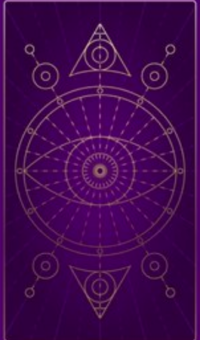 The star tarot card reflects a sense of optimism. This means that one can always expect things to work out even if situations seem dire. If you possess this Arcana card, you will feel more motivated and inspired to take on a challenge, no matter how difficult it may be.
The Star Card meaning in Love:
If you've previously been in a relationship that made you feel bad or upset, you shouldn't be bothered about it anymore. The star card suggests that someone better is awaiting you.
Whoever this person is, you'll be ready to meet them with a positive and happy mindset.
The Star Card meaning in Career:
Searching for the perfect career path is something that you should not stress over. Many opportunities will be coming your way, and some of them will come in the most unexpected of ways. So be patient and optimistic as greatness is destined for you.
.
The Star Card meaning in Money:
If you're in a tight spot financially, you should be spending your money in a well-thought-out manner. To be more specific, you should be investing rather than simply spending. Therefore, look for profitable opportunities you could invest your money in. For all you know, you might just hit the jackpot.
The Star card meaning in Health:
If you constantly feel sick or ill, don't worry. All your ailments will soon fade away. The star card indicates that good health will come your way, and you'll be feeling better in no time.
The reverse aspect of love suggests that you no longer feel the same energy in your relationship as before. In other words, you're no longer confident about the relationship, which makes you want to give up on it.
The Star Card reversed meaning in Career:
Carrying out your everyday routine might have gotten boring for you. You might find the monotonous tasks of your job to be discouraging or unrewarding.
The Star Card reversed meaning in Money:
If you haven't been able to grow financially, there might be a possibility that you're doing something wrong. You should review your money-making strategies and see how you could improve them. Things might not work out at first, but remember every cloud has a silver lining.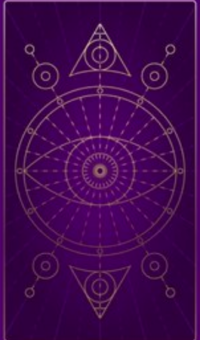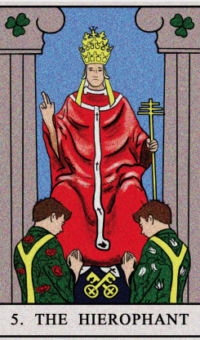 The Hierophant tarot card is based on a society that functions according to conventional norms. The core idea behind this card is that it represents things being done legitimately, which people will follow and accept.
The Hierophant card meaning in love:
When you set out in search of true love, you can rest assured that your efforts will not go wasted. This is because you will most likely engage in a healthy relationship that will be based on a long-term commitment.
The Hierophant card meaning in career:
If you want to be successful in your career, you should avoid shortcuts at all costs. You'll be much better off provided you take the challenging path to success.
The Hierophant card meaning in money:
Searching for unconventional ways of generating money will only drain you out. Try and figure out how other people are making money and what steps they're taking to generate their income.
The Hierophant card meaning in health:
You will start experiencing good health once you try out the conventional means of healing. Also, try to incorporate daily exercise into your routine to enhance your immune system.
The Hierophant card reversed meaning in love:
At times a relationship can end up not conforming to the conventional norms. It's a relationship based on inequality between the partners due to distinct genders. As a result, this can lead to a broken partnership.
The Hierophant card reversed meaning in career:
In the workplace, there can sometimes be an imbalance of power in the hierarchical chain of command. The directors or managers may use their power to make employers obey and follow their principles.
The Hierophant card reversed meaning in money:
People may give you advice in terms of earning a better living. For the most part, seeking advice is not a bad thing. However, it's best to stick to what you're most comfortable with, no matter how tempting other money-making ventures may seem.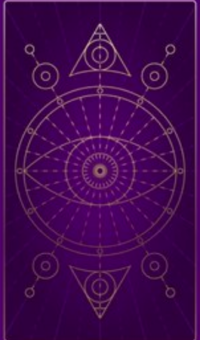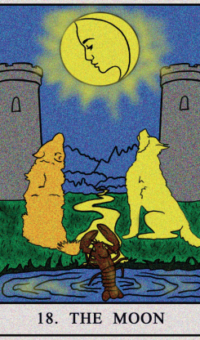 If the moon appears as one of the last cards in your reading, it indicates that your soul's journey is coming to an end. rd, You should isolate yourself from distractions and turn into your inner world for a long journey of discovery. You may have many unanswered questions in mind about love, career or health, and the answers you are looking for are inside you. To find answers, You just need to focus on your inner world and isolate yourself from outside distractions. The moon card may also be telling you not to let your fears interrupt your love & life goals.
Love:
The moon card is a strong indication of new decisions, new paths, or a desire for change. If your partner is not willing to change you could decide separating. If you are not in a relationship but have strong interest in somebody, watch out. Your interest may have a secret agenda.
The reversed moon card can be an indication of the imbalance in your life. It may also be a suggestion for you to seek assistance from a professional or a loved one around you.
Career:
You may be experiencing some difficulties with your coworkers at your workplace, try to communicate with them. Clarifying things may be difficult sometimes but it is essential to find the balance in your career. If you are currently unemployed, do not feel lost. Always try to explore new opportunities. You will eventually find something that fits you.
Health:
This may be an indication of an unhealthy mental state . Speaking to a health professional or a loved one can turn things around.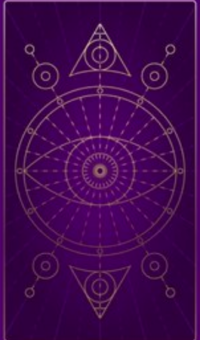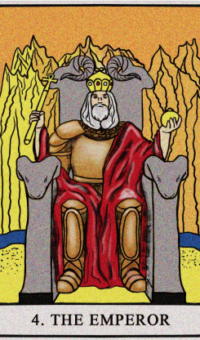 The emperor tarot card is known to have a fatherly figure over the other tarot cards. In simple terms, this card represents acts of a disciple, hard work, ambition, and integrity. Moreover, the emperor card reflects a character who you would look towards for counseling.
The Emperor card meaning in Love:
In the context of love, the emperor tarot card represents a relationship with older men (considering that the person who wants to engage in the relationship is single and interested in men).
The Emperor card meaning in Career:
According to the emperor tarot card, the hard work and effort that you put into your career will reap your sweet fruits. You just need to stay focused and keep your eye on the prize.
The Emperor card meaning in money:
When it comes to finances, the emperor tarot card suggests that you should manage/spend your money responsibly. Trust your gut and spend where and when you deem appropriate.
The Emperor card meaning in Health:
Health-wise, the emperor card signs that you should take care of yourself and not over-exert your daily activities. Keep your routine light and try not to engage in activities that will drain you out.
A reversed emperor card is the exact opposite of what was discussed in the first paragraph. A reversed emperor card represents laziness, procrastination, misuse of power, and inappropriate behavior.
The Emperor card reversed meaning in Love:
An emperor card being reversed in love means that there is instability within the relationship. Moreover, there is a misuse of power which leads to an unhealthy and unhappy relationship.
The Emperor Card reversed meaning in Career:
The emperor card being reversed in the career context would mean that one is not putting in the work and effort to achieve desired goals. This is mainly due to procrastination and inconsistency.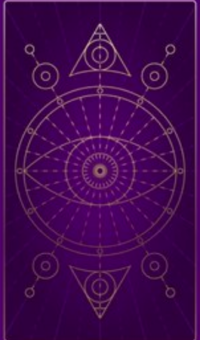 The Hanged Man Tarot card shows an upside-down man hanged by his leg to a tree. The hanging man represents free will. We can say that by observing that his left foot is free and his hands are behind his back while his facial expressions are serene. Generally, this card signals uncertainty, the situation of being trapped into something willingly, and a lackness of the right direction.
The Hanged Man Card Upright Meaning
In an upright direction, this card signals sacrifice and contemplation. This card helps you in making critical decisions that are ultimately best for you.
The Hanged Man Card Upright Meaning in Love
If you're in a relationship that is not so romantic and joyful at the moment. The Hanged man card in an upright position signifies that you need to step back and give your relationship a rest. In that time, you and your partner could rethink the relationship and make it better. Or, if you find that you're not happy, you can call this relationship off willingly. If you're single, this signals that you should get out of the negative people circle and release all the negative feelings.
The Hanged ManCard Upright Meaning in Career
Are you not sure about your job or next business? This card can be a signal to take some time out to plan your next move.
The Hanged Man Card Upright Meaning in Money
If you're struggling with money, this is card signals towards the opportunity to turn that situation into money. Look around yourself and change your perspective about money, opening your mind to pick the right move.
The Hanged Man Card Reversed Meaning
The Hanged Man in reversed position denotes negative patterns, stagnation. This card might be an indication for you that you're making bad decisions impulsively, and you need to stop and consider the situation.
The Hanged Man Card Reversed meaning in Love.
It's time to make some changes in your love life if you're in a relationship. You need to revamp it without making the unnecessary sacrifice. This will balance your relationship. If you're single, this card indicates that the wait is over. You need to fresh your mind from toxic ex-relationships, and you'll be soon meeting your soulmate.
The Hanged ManCard Reversed Meaning in Career
If things are not going well in your career, this career signals stalling for some time and take the decision on which you've been procrastinating for a long time. Stop sacrificing yourself for a career. Once you do that, you will seek new opportunities.
The Hanged Man Card Reversed Meaning in Money
Do you always find yourself in a situation where you hesitate to take the final step in making any investment? If that's true, this card indicates that you need to figure yourself out well and take the next step. You can take counseling from a financial expert as well.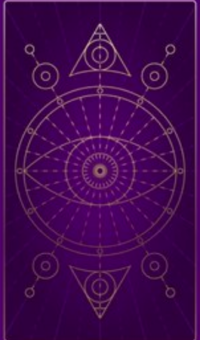 Strength Tarot card consists of a mature woman holding the jaws of a strong and fully-grown lion. That represents domination, control, bravery, and courage. The lion itself symbolizes courage and survival. So, the card generally connects survival with control and bravery.
Strength Card Upright Meaning
A strength card in the upright position generally represents the person's ability to overcome distressful situations and the presence of inner strength in him or her.
Strength Card Upright Meaning in Love
A strength card in an upright manner signifies a strong relationship that consists of intense feelings. This type of relationship has its pros and cons, like obsession and jealousy at the same time. So, you need to use your inner strength to tackle the cons of this relationship or your partner, which will further bring both of you to each other.
Strength Card Upright Meaning in Money and Career
If you're someone whose emotions always lead him or gets in his way of career and business, this card indicates that it needs to be stopped. It's time you master the skill of self-control and lead your life. You've enough skills and courage to do that. If you've always wished to run your own business but failed due to emotions and fears of failure, it's time you take the courage and proceed. Your investment will pay your back, and there will be an inflow of money.
Strength Card Upright Meaning in Health
Are you facing any health issues? This card is a signal that your health is getting better and you're getting your strength back. So, start training your mind and bring positive changes to your life.
Strength Card Reversed Meaning:
The strength card in the upright position represents self-doubt, vulnerabilities, and a feeling of not being enough or ready. If this card shows up, that means you're going to experience or already experiencing fear or anger. You've forgotten all the good of yourself and life around you, which is weakening you.
Strength Card Reversed meaning in Love:
You need to reduce the dependency on your partner or relationship and incline yourself towards your own interest. It's important to make your relationship strong. This card may also reflect the domination of one partner on the other.
Strength Card Reversed Meaning in Career and Money:
Are you feeling the continuous fear or stress to move forward in your career or take critical business decisions? This card indicates that your being discourages, and you need to let go of the fear of failure, which will make your career or business successful. You need to invest your money smartly.
Strength Card Reversed Meaning in Health:
This indicates the lack of self-control in managing your desires that are harmful to your health. That may include alcohol consumption, drugs, or bad food choices. Don't let it control you.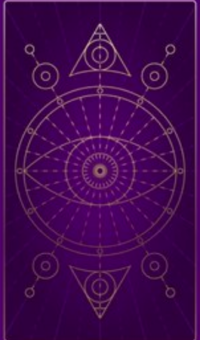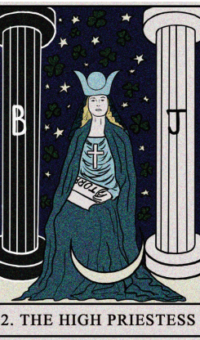 The High Priestess card constitutes the inherent qualities of inner wisdom. This means that all of us possess wisdom which is derived from mistakes and learning experiences. This tarot card also emphasizes the role of gut feelings and instincts when it comes to dealing with day-to-day situations.
The high priestess card meaning in love:
It's natural for men to be attracted to women. However, an attractive woman may not be easily attainable for men. It will be difficult for a man to express his feelings to the woman he desires.
The high priestess card meaning in career:
The job that you've always dreamt of is slowly coming your way. In other words, you will soon be equipped with the knowledge that will lead you towards a successful career. Your creativity will also play a huge role when you start climbing the ladder of success.
The high priestess card meaning in money :
When you start earning a steady income, you should avoid disclosing it to friends and family. At times, people can often use such confidential information against you just for personal gain.
The high priestess card meaning in health :
Taking time out for the things you like to do is important. Sometimes you might feel like going for a walk, and at other times, you might feel like eating something scrumptious. Listen to what your mind requires and fulfill those needs as soon as possible.
The high priestess card reversed meaning in love:
It's quite possible that you have an attractive personality that someone admires. But you don't know if you should let this person into your life or not. You might start questioning their intentions which could lead to second thoughts.
The high priestess card reversed meaning in career:
A 9-5 job is not easy. It can make you feel as if you've drifted away from reality. You start to feel isolated and alone, which makes you unproductive and lazy.
The high priestess card reversed meaning in money:
Always think about your financial position before you borrow money from someone. Unless you're certain that you'll be able to repay the lending party, you should try to find another way to build up finance.
Do you need more than a computer generated free reading?
Sometimes free online readings are just not enough and what you really need is to talk to a real live person whether on the phone or via video chat. You can speak to a live tarot reader here or visit one of the websites below.