Six card tarot spread is best for getting the deeper insight through medium-scale tarot card reading. This free reading is not so in-debt compared to the long reading and not short as one card spread reading. The six card Tarot reading is called the middle of the road. A sixth number is an even number that has a deep connection to the soul and possesses energy.
How To Use This Free Tarot Reader
Click on the card of your choice to reveal it
Scroll down to read their description
Click on "Shuffle" to start a new reading
Click on "Flip" to overturn all the 6 cards on one click
Click on the card twice to read the description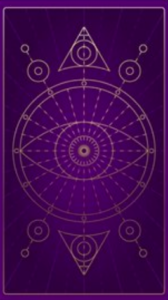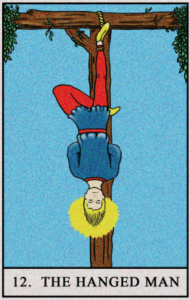 The Hanged Man Tarot card shows an upside-down man hanged by his leg to a tree. The hanging man represents free will. We can say that by observing that his left foot is free and his hands are behind his back while his facial expressions are serene. Generally, this card signals uncertainty, the situation of being trapped into something willingly, and a lackness of the right direction.
The Hanged Man Card Upright Meaning
In an upright direction, this card signals sacrifice and contemplation. This card helps you in making critical decisions that are ultimately best for you.
The Hanged Man Card Upright Meaning in Love
If you're in a relationship that is not so romantic and joyful at the moment. The Hanged man card in an upright position signifies that you need to step back and give your relationship a rest. In that time, you and your partner could rethink the relationship and make it better. Or, if you find that you're not happy, you can call this relationship off willingly. If you're single, this signals that you should get out of the negative people circle and release all the negative feelings.
The Hanged ManCard Upright Meaning in Career
Are you not sure about your job or next business? This card can be a signal to take some time out to plan your next move.
The Hanged Man Card Upright Meaning in Money
If you're struggling with money, this is card signals towards the opportunity to turn that situation into money. Look around yourself and change your perspective about money, opening your mind to pick the right move.
The Hanged Man Card Reversed Meaning
The Hanged Man in reversed position denotes negative patterns, stagnation. This card might be an indication for you that you're making bad decisions impulsively, and you need to stop and consider the situation.
The Hanged Man Card Reversed meaning in Love.
It's time to make some changes in your love life if you're in a relationship. You need to revamp it without making the unnecessary sacrifice. This will balance your relationship. If you're single, this card indicates that the wait is over. You need to fresh your mind from toxic ex-relationships, and you'll be soon meeting your soulmate.
The Hanged ManCard Reversed Meaning in Career
If things are not going well in your career, this career signals stalling for some time and take the decision on which you've been procrastinating for a long time. Stop sacrificing yourself for a career. Once you do that, you will seek new opportunities.
The Hanged Man Card Reversed Meaning in Money
Do you always find yourself in a situation where you hesitate to take the final step in making any investment? If that's true, this card indicates that you need to figure yourself out well and take the next step. You can take counseling from a financial expert as well.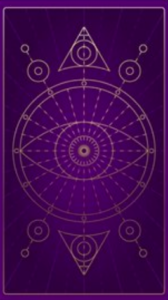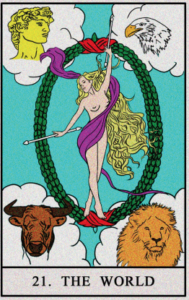 The World card is one of the Travelcards in Major Arcana, which consist of a dancing woman with crossed legs and holding wands in both hands. This represents worldly balance and control. The World Card Upright Meaning
Upright World card represents achievement, wholeness, and a sense of belonging and control. It signifies that the World is in your control. So, all the efforts you put in will result in success. The whole World is welcoming you for success and achievement.
The World Card Upright Meaning in Love :
If you're in a relationship with someone, this card is a signal for you to bring your relationship to the next stage, like engagement or marriage. If you're single, this signifies open options for you in the near future. Now you should look forward to being in a relationship with someone you and your soul is attracted to.
The World Card Upright Meaning in Career:
Upright World card represents goal completion and a sense of fulfilment in a career. If you own a business, doing any job or even finding a new one. This card signifies to be proud of it and celebrate what you've already earned. Enjoy the present moment.
The World Card Upright Meaning in Money :
If you've been holding yourself back from making any investment due to the risks. It's time to do that. This card suggests taking and gamble your money (not in the casino) but in the form of investments, and you'll land on unexpected success.
The World Card reversed represents the lack of achievement, success and disappointment. Sometimes we feel empty like something is missing. The reversed card signifies these stuck situations and problems. Also, it helps you focus in the right direction.
The World Card Reversed meaning in Love:
Have your relationship lost all its charm? Things do not feel like they used to feel? The World card reversed indicates that you and your partners have lost their focus and let things go sideways. Even it might not feel true to you because you may be trying hard to improve your relationship, but are you sure that you're fixing the main problem? So, better trying new things, be honest with your partners and communicate!
The World Card Reversed Meaning in Career:
Often, we feel empty or unaccomplished even after getting what we always wished for. It can be a job or career as well, so if you are feeling the same. This card indicates that your focus might be in the wrong directions, or you've set your success bar too low that it doesn't feel any accomplishment to you.
The World Card Reversed Meaning in Money:
You might be feeling comfortable, unsettle besides being in a financially stable position. Word card reversed suggest keep going and don't fall for some stupid money scheme or investment. Your consistency will get you what you wish to achieve.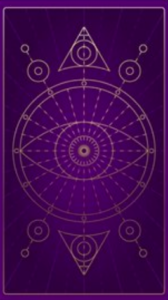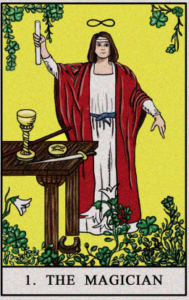 Upright position of this card represents creative, skillful individuals. It also indicates personal strength.
The magician tarot card meaning in Love :
If you are in love or have strong interest in someone , you have to show it. Try to break the monotony of your life and express yourself in a creative way.
The magician tarot card meaning in CAREER:
New job opportunities will be coming your way. You will take new projects with high self esteem and positive energy. If you are already employed, this card indicates that you will either get promoted or be assigned new tasks because of your problem solving skills. Your god given talent and skills will help you start a new business / expand your existing business .
The magician tarot card meaning in MONEY:
It looks like you have no problem making money however you have bad spending habits. You are a hard worker, not afraid of doing side gigs . You just need to learn how to manage your finances. This card is not a sign of financial danger. It is a sign for you to change your spending habits.
The magician tarot card meaning in Health
If you are sick or experiencing health issues, you can expect getting better soon.
Beware of new people around you. People you are doing business with maybe cheating on you / lying to you.
Love:
If you have a partner, this card indicates that you will start experiencing some issues in your relationship. A recent discussion, thoughtless act by one of you might have caused an uncertainty in your relationship . Your partner thinks that you are egoist and full of yourself. Uncertainty will ruin your relationship. Try to think about how your partner feels , rather than being concerned only about yourself.
This card may also be a sign of a person who frequently changes partners without thinking of what is going to happen tomorrow..
The magician reversed card in
Career:
Bad news on A new business project . Obstacles on a business project. Poor performance at work. You are having trouble self questioning and recognizing your mistakes and failures.
The magician reversed card in Health:
If you draw this card along with the fool or judgement card it will represent physical or mental fatigue. Don't be too hard on yourself, just take it easy. Things like Yoga would relieve your stress.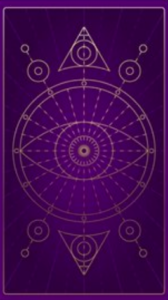 If the moon appears as one of the last cards in your reading, it indicates that your soul's journey is coming to an end. rd, You should isolate yourself from distractions and turn into your inner world for a long journey of discovery. You may have many unanswered questions in mind about love, career or health, and the answers you are looking for are inside you. To find answers, You just need to focus on your inner world and isolate yourself from outside distractions. The moon card may also be telling you not to let your fears interrupt your love & life goals.
Love:
The moon card is a strong indication of new decisions, new paths, or a desire for change. If your partner is not willing to change you could decide separating. If you are not in a relationship but have strong interest in somebody, watch out. Your interest may have a secret agenda.
The reversed moon card can be an indication of the imbalance in your life. It may also be a suggestion for you to seek assistance from a professional or a loved one around you.
Career:
You may be experiencing some difficulties with your coworkers at your workplace, try to communicate with them. Clarifying things may be difficult sometimes but it is essential to find the balance in your career. If you are currently unemployed, do not feel lost. Always try to explore new opportunities. You will eventually find something that fits you.
Health:
This may be an indication of an unhealthy mental state . Speaking to a health professional or a loved one can turn things around.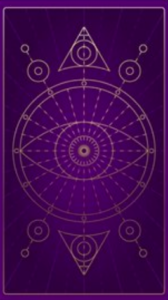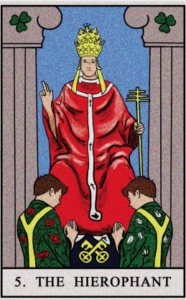 The Hierophant tarot card is based on a society that functions according to conventional norms. The core idea behind this card is that it represents things being done legitimately, which people will follow and accept.
The Hierophant card meaning in love:
When you set out in search of true love, you can rest assured that your efforts will not go wasted. This is because you will most likely engage in a healthy relationship that will be based on a long-term commitment.
The Hierophant card meaning in career:
If you want to be successful in your career, you should avoid shortcuts at all costs. You'll be much better off provided you take the challenging path to success.
The Hierophant card meaning in money:
Searching for unconventional ways of generating money will only drain you out. Try and figure out how other people are making money and what steps they're taking to generate their income.
The Hierophant card meaning in health:
You will start experiencing good health once you try out the conventional means of healing. Also, try to incorporate daily exercise into your routine to enhance your immune system.
The Hierophant card reversed meaning in love:
At times a relationship can end up not conforming to the conventional norms. It's a relationship based on inequality between the partners due to distinct genders. As a result, this can lead to a broken partnership.
The Hierophant card reversed meaning in career:
In the workplace, there can sometimes be an imbalance of power in the hierarchical chain of command. The directors or managers may use their power to make employers obey and follow their principles.
The Hierophant card reversed meaning in money:
People may give you advice in terms of earning a better living. For the most part, seeking advice is not a bad thing. However, it's best to stick to what you're most comfortable with, no matter how tempting other money-making ventures may seem.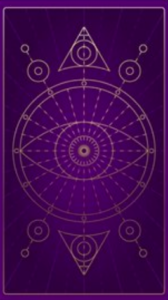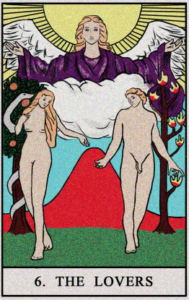 The Lovers card consists of two lovers, a man and a woman. There is an angel between whose blessing and protecting them. The couple is nude, and their body posture shows that they are happy and secured. This card generally signifies the temptation, balance, and union between two opposite forces.
The Lovers Card Upright Meaning:
The Lovers card in the upright position overall represents the Soul mates, relationships, desires, and sexual connections. This helps one to understand what he values in his life. So, you can make better choices and bring your life the right balance.
The Lovers Card Upright Meaning in Love :
We all make sacrifices for something we love. This card signals the same that you need to make sacrifices to have true love. The love can be in between partners, friends, and even families. If you're not doing well in a relationship with any single of them, you need to sacrifice your ego or yourself to make the relationships work.
The Lovers Card Upright Meaning in Career:
If you're looking for a partner in your business, this card may be a signal for the right one. This partnership would be successful for both of you. But there would surely risk attached with it which you must intend to take.
The Lovers Card Upright Meaning in Money :
As humans, we all are afraid to take risks. Especially the financial risks because they can make or break the person. The Lovers card in the upright position signals to make big decisions now. You might need to choose between several investments. So, take risks and choose wisely. It will open new doors for you.
The Lovers card reversed indicates trusting issues and conflicts. Sometimes these things ruin relationships, and we find ourselves clueless that what to do—this card aids in making those critical decisions.
The Lovers Card Reversed meaning in Love:
Is your relationship has lost all its warmth and become cold? The reversed Lovers card indicates the detached partner and signals towards the imbalanced relationship. You need to make efforts and resolve the issues to get closer to each other once again.
The Lovers Card Reversed Meaning in Career:
Conflicts among partners and colleagues bring disaster to business or the workplace. This card indicates you should work on them and ensure that you and your partner are on the same page prior to making any business arrangement; otherwise, the business might cause you a huge loss.
The Lovers Card Reversed Meaning in Money:
If you're being driven by your impulses and squandering money, this card is the signal that your financial position might get compromised soon. So, it's time to make the wises choices and spend your money more responsively on the things you can genuinely afford.
First Card: Your Inner Feelings About Yourself: The first card signifies your feelings, both positive and negative, about yourself. These feelings depend on your surroundings. This means whatever is happening around you might changing your feelings. This card will indicate the changes in your feelings in the future.
Second Card: Your Current Desires: The second card represents your deep desires, all the things you want to achieve in the present. This card will indicate how you can move forward or take the right decision to make your desire come true.
Third Card: Your True Worries: The third card represents all of your worries, and this card has a significant impact on the overall interpretation of the tarot cards. You can expect a negative message from this card about your future. Still, it also indicates holding on and being fearless, and stopping worrying in the present to overcome your future.

Fourth Card: A Delayed Positiveness : The fourth card represents all the positive things that are yet to happen. This card generally indicates things that go with the indications of the second and third cards.
Fifth Card: Your Undiscovered Problems The fifth card represents your key obstacles and hidden problems that could come your way soon but you're not aware of them yet. So, this card indicates your undiscovered problems. By getting the insights you can prepare yourself for it accordingly and save yourself from worrying.

Sixth Card: The Final Verdict: The sixth card is the last card of 6 tarot card spread which conveys the overall message. This card is more of an indication that all the insights you get from the other five cards are true, and it gets more clear after the reassurance from this last card. Although, the confirmation can be good or bad.
Do you need more than a computer generated free reading? Talk to a real psychic!
Sometimes free online readings are just not enough and what you really need is to talk to a real live person whether on the phone or via video chat. You can speak to a live tarot reader here or visit one of the websites below.