Before shuffling just focus on your health related questions
Click on the card twice to read the description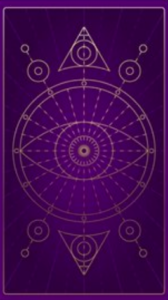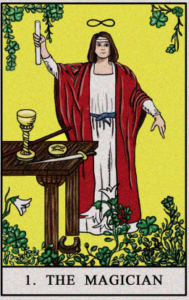 Upright position of this card represents creative, skillful individuals. It also indicates personal strength.
The magician tarot card meaning in Love :
If you are in love or have strong interest in someone , you have to show it. Try to break the monotony of your life and express yourself in a creative way.
The magician tarot card meaning in CAREER:
New job opportunities will be coming your way. You will take new projects with high self esteem and positive energy. If you are already employed, this card indicates that you will either get promoted or be assigned new tasks because of your problem solving skills. Your god given talent and skills will help you start a new business / expand your existing business .
The magician tarot card meaning in MONEY:
It looks like you have no problem making money however you have bad spending habits. You are a hard worker, not afraid of doing side gigs . You just need to learn how to manage your finances. This card is not a sign of financial danger. It is a sign for you to change your spending habits.
The magician tarot card meaning in Health
If you are sick or experiencing health issues, you can expect getting better soon.
Beware of new people around you. People you are doing business with maybe cheating on you / lying to you.
Love:
If you have a partner, this card indicates that you will start experiencing some issues in your relationship. A recent discussion, thoughtless act by one of you might have caused an uncertainty in your relationship . Your partner thinks that you are egoist and full of yourself. Uncertainty will ruin your relationship. Try to think about how your partner feels , rather than being concerned only about yourself.
This card may also be a sign of a person who frequently changes partners without thinking of what is going to happen tomorrow..
The magician reversed card in
Career:
Bad news on A new business project . Obstacles on a business project. Poor performance at work. You are having trouble self questioning and recognizing your mistakes and failures.
The magician reversed card in Health:
If you draw this card along with the fool or judgement card it will represent physical or mental fatigue. Don't be too hard on yourself, just take it easy. Things like Yoga would relieve your stress.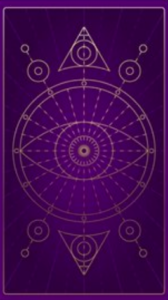 General representation: time for self-reflection and actions' evaluation
When it comes to love, the upright Judgement card may suggest a danger that you and your partner are not fully appreciating one another even if you both consider your relationship as important. You can overcome this threat by being open to each other.
You or your partner are in the process of changing. You should take action and not cling to the status quo if you want to keep your relationship working.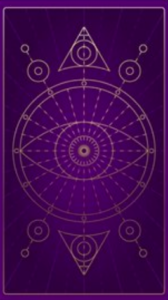 The upright version has an illustration of a creature having both man and goat-like features. Two individuals who appear to be humans are attached to the stool with chains on which the Devil is standing. The card indicates negativity, materialism, void, lust, and entrapment.
The Devil Card meaning in Love:
In a love reading Devil represents lust and desire. It indicates that someone is not ready for commitment, just wanting something temporary. It indicates addiction and dependency.
The Devil Card meaning in Career:
In terms of career, it indicates the feeling of stillness and enforcement. A person might feel that he is forced to work at the current job or pursue a certain career regardless of his own choice.
The Devil Card meaning in Money:
It shows that a person is having difficulty handling the finances, or they simply have poor management skills when it comes to money. They are spending way too much, and this keeps them stressed.
The Devil Card meaning in Health:
In terms of health, it means that a person is overindulging in some factors that can influence their overall health. It also indicates mental health problems.
The reversed version represents the moment of self-awareness where a person overcomes bad habits and addictive behaviour. It indicates that an individual can regain lost dignity.
The Devil Card reversed meaning in Love:
This represents the tendency to come out of a hurtful situation to know what you want from life in terms of love.
The Devil Card reversed meaning in Career:
In a career reading, the card emphasizes that you don't depend on your job to seek stability in your life anymore. It also means that a person is fully capable of flourishing in terms of career.