Before shuffling just focus on your health related questions
Click on the card twice to read the description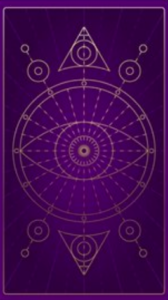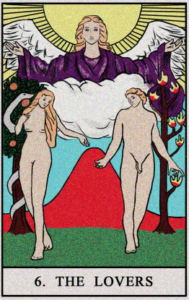 The Lovers card consists of two lovers, a man and a woman. There is an angel between whose blessing and protecting them. The couple is nude, and their body posture shows that they are happy and secured. This card generally signifies the temptation, balance, and union between two opposite forces.
The Lovers Card Upright Meaning:
The Lovers card in the upright position overall represents the Soul mates, relationships, desires, and sexual connections. This helps one to understand what he values in his life. So, you can make better choices and bring your life the right balance.
The Lovers Card Upright Meaning in Love :
We all make sacrifices for something we love. This card signals the same that you need to make sacrifices to have true love. The love can be in between partners, friends, and even families. If you're not doing well in a relationship with any single of them, you need to sacrifice your ego or yourself to make the relationships work.
The Lovers Card Upright Meaning in Career:
If you're looking for a partner in your business, this card may be a signal for the right one. This partnership would be successful for both of you. But there would surely risk attached with it which you must intend to take.
The Lovers Card Upright Meaning in Money :
As humans, we all are afraid to take risks. Especially the financial risks because they can make or break the person. The Lovers card in the upright position signals to make big decisions now. You might need to choose between several investments. So, take risks and choose wisely. It will open new doors for you.
The Lovers card reversed indicates trusting issues and conflicts. Sometimes these things ruin relationships, and we find ourselves clueless that what to do—this card aids in making those critical decisions.
The Lovers Card Reversed meaning in Love:
Is your relationship has lost all its warmth and become cold? The reversed Lovers card indicates the detached partner and signals towards the imbalanced relationship. You need to make efforts and resolve the issues to get closer to each other once again.
The Lovers Card Reversed Meaning in Career:
Conflicts among partners and colleagues bring disaster to business or the workplace. This card indicates you should work on them and ensure that you and your partner are on the same page prior to making any business arrangement; otherwise, the business might cause you a huge loss.
The Lovers Card Reversed Meaning in Money:
If you're being driven by your impulses and squandering money, this card is the signal that your financial position might get compromised soon. So, it's time to make the wises choices and spend your money more responsively on the things you can genuinely afford.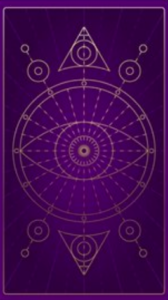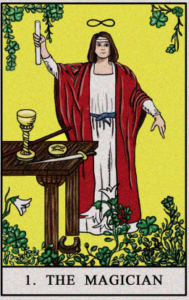 Upright position of this card represents creative, skillful individuals. It also indicates personal strength.
The magician tarot card meaning in Love :
If you are in love or have strong interest in someone , you have to show it. Try to break the monotony of your life and express yourself in a creative way.
The magician tarot card meaning in CAREER:
New job opportunities will be coming your way. You will take new projects with high self esteem and positive energy. If you are already employed, this card indicates that you will either get promoted or be assigned new tasks because of your problem solving skills. Your god given talent and skills will help you start a new business / expand your existing business .
The magician tarot card meaning in MONEY:
It looks like you have no problem making money however you have bad spending habits. You are a hard worker, not afraid of doing side gigs . You just need to learn how to manage your finances. This card is not a sign of financial danger. It is a sign for you to change your spending habits.
The magician tarot card meaning in Health
If you are sick or experiencing health issues, you can expect getting better soon.
Beware of new people around you. People you are doing business with maybe cheating on you / lying to you.
Love:
If you have a partner, this card indicates that you will start experiencing some issues in your relationship. A recent discussion, thoughtless act by one of you might have caused an uncertainty in your relationship . Your partner thinks that you are egoist and full of yourself. Uncertainty will ruin your relationship. Try to think about how your partner feels , rather than being concerned only about yourself.
This card may also be a sign of a person who frequently changes partners without thinking of what is going to happen tomorrow..
The magician reversed card in
Career:
Bad news on A new business project . Obstacles on a business project. Poor performance at work. You are having trouble self questioning and recognizing your mistakes and failures.
The magician reversed card in Health:
If you draw this card along with the fool or judgement card it will represent physical or mental fatigue. Don't be too hard on yourself, just take it easy. Things like Yoga would relieve your stress.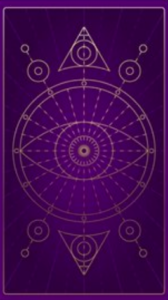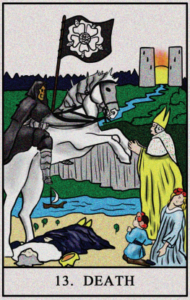 What does the Death Tarot Card Mean?
In the upright Death Tarot card, we can see a skeleton wearing body armor riding a beautiful white horse. The skeleton symbolizes survival, armor shows the power that death is unbeatable and the Beautiful White house denotes the purity of life. The overall representation of the death tarot card is not negative at all. It is often misunderstood, and that's the reason people usually fear this card. However, it indicates the transformation of life.
The Death Card meaning in Love
The Upright Death Card expresses the ongoing relationship complications. It indicates that things among the partners are not going well. If one wants to continue or improve their relationship, he/she needs to put some effort into changing and lifting things up. Sometimes, this card also indicates the end of the relationship. It's the transformation from one love life to another one.
The Death Card Meaning in Career
If you're not satisfied with your career and things are not in the right direction, upright Death Cards indicate the career change. That means you need to put an end to the frustration and should stop following that career. The current career might be offering you stability and safe financial outcomes, but it's eating you from the inside, and you must change it. When you close this door, the next door will be opened for you, which will offer you more comfort.
The Death Card Meaning in Money
Suppose you're struggling with the money or bearing a loss in your business or any other financial resources. In that case, that is the signal of the transformation of your relationship with the money. This card indicates a learning lesson from this situation, which will help you in tackling your money problems.
The Death Card Meaning in Health
Taking about the heath, you must be panicking that this card may indicate physical death. It does but in rare cases. Instead, most of the time, this card is pointing towards unhealthy activities that could improve your health if left. These activities include alcohol consumption, bad food choices, etc.
The reversed death card meaning is also transformation but the only difference in the reverse card is that it indicates those changes that one has been avoiding and showing resistance about.
The Death Card Reversed meaning in Love:
Suppose your relationship has come to a stop where you're no longer helping each other. In that case, the reversed death card indicates that you can revive this relationship by putting in dynamic efforts.
The Death Card Reversed Meaning in Career:
You're not doing well in a job or business but still pushing hard to survive or hold on to that job. This resistance has been stopped, and you need to accept the change for a better career.