Before shuffling just focus on your question
Click on the card twice to read the description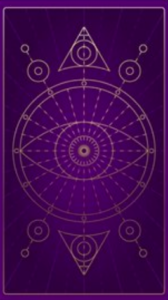 General representation: time for self-reflection and actions' evaluation
When it comes to love, the upright Judgement card may suggest a danger that you and your partner are not fully appreciating one another even if you both consider your relationship as important. You can overcome this threat by being open to each other.
You or your partner are in the process of changing. You should take action and not cling to the status quo if you want to keep your relationship working.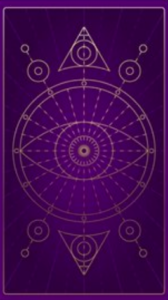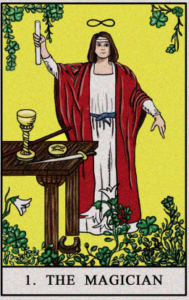 Upright position of this card represents creative, skillful individuals. It also indicates personal strength.
The magician tarot card meaning in Love :
If you are in love or have strong interest in someone , you have to show it. Try to break the monotony of your life and express yourself in a creative way.
The magician tarot card meaning in CAREER:
New job opportunities will be coming your way. You will take new projects with high self esteem and positive energy. If you are already employed, this card indicates that you will either get promoted or be assigned new tasks because of your problem solving skills. Your god given talent and skills will help you start a new business / expand your existing business .
The magician tarot card meaning in MONEY:
It looks like you have no problem making money however you have bad spending habits. You are a hard worker, not afraid of doing side gigs . You just need to learn how to manage your finances. This card is not a sign of financial danger. It is a sign for you to change your spending habits.
The magician tarot card meaning in Health
If you are sick or experiencing health issues, you can expect getting better soon.
Beware of new people around you. People you are doing business with maybe cheating on you / lying to you.
Love:
If you have a partner, this card indicates that you will start experiencing some issues in your relationship. A recent discussion, thoughtless act by one of you might have caused an uncertainty in your relationship . Your partner thinks that you are egoist and full of yourself. Uncertainty will ruin your relationship. Try to think about how your partner feels , rather than being concerned only about yourself.
This card may also be a sign of a person who frequently changes partners without thinking of what is going to happen tomorrow..
The magician reversed card in
Career:
Bad news on A new business project . Obstacles on a business project. Poor performance at work. You are having trouble self questioning and recognizing your mistakes and failures.
The magician reversed card in Health:
If you draw this card along with the fool or judgement card it will represent physical or mental fatigue. Don't be too hard on yourself, just take it easy. Things like Yoga would relieve your stress.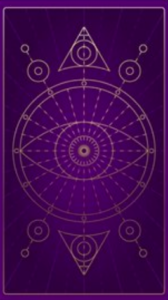 The emperor tarot card is known to have a fatherly figure over the other tarot cards. In simple terms, this card represents acts of a disciple, hard work, ambition, and integrity. Moreover, the emperor card reflects a character who you would look towards for counseling.
The Emperor card meaning in Love:
In the context of love, the emperor tarot card represents a relationship with older men (considering that the person who wants to engage in the relationship is single and interested in men).
The Emperor card meaning in Career:
According to the emperor tarot card, the hard work and effort that you put into your career will reap your sweet fruits. You just need to stay focused and keep your eye on the prize.
The Emperor card meaning in money:
When it comes to finances, the emperor tarot card suggests that you should manage/spend your money responsibly. Trust your gut and spend where and when you deem appropriate.
The Emperor card meaning in Health:
Health-wise, the emperor card signs that you should take care of yourself and not over-exert your daily activities. Keep your routine light and try not to engage in activities that will drain you out.
A reversed emperor card is the exact opposite of what was discussed in the first paragraph. A reversed emperor card represents laziness, procrastination, misuse of power, and inappropriate behavior.
The Emperor card reversed meaning in Love:
An emperor card being reversed in love means that there is instability within the relationship. Moreover, there is a misuse of power which leads to an unhealthy and unhappy relationship.
The Emperor Card reversed meaning in Career:
The emperor card being reversed in the career context would mean that one is not putting in the work and effort to achieve desired goals. This is mainly due to procrastination and inconsistency.