Before shuffling just focus on your question
Click on the card twice to read the description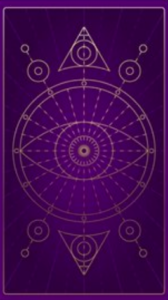 The High Priestess card constitutes the inherent qualities of inner wisdom. This means that all of us possess wisdom which is derived from mistakes and learning experiences. This tarot card also emphasizes the role of gut feelings and instincts when it comes to dealing with day-to-day situations.
The high priestess card meaning in love:
It's natural for men to be attracted to women. However, an attractive woman may not be easily attainable for men. It will be difficult for a man to express his feelings to the woman he desires.
The high priestess card meaning in career:
The job that you've always dreamt of is slowly coming your way. In other words, you will soon be equipped with the knowledge that will lead you towards a successful career. Your creativity will also play a huge role when you start climbing the ladder of success.
The high priestess card meaning in money :
When you start earning a steady income, you should avoid disclosing it to friends and family. At times, people can often use such confidential information against you just for personal gain.
The high priestess card meaning in health :
Taking time out for the things you like to do is important. Sometimes you might feel like going for a walk, and at other times, you might feel like eating something scrumptious. Listen to what your mind requires and fulfill those needs as soon as possible.
The high priestess card reversed meaning in love:
It's quite possible that you have an attractive personality that someone admires. But you don't know if you should let this person into your life or not. You might start questioning their intentions which could lead to second thoughts.
The high priestess card reversed meaning in career:
A 9-5 job is not easy. It can make you feel as if you've drifted away from reality. You start to feel isolated and alone, which makes you unproductive and lazy.
The high priestess card reversed meaning in money:
Always think about your financial position before you borrow money from someone. Unless you're certain that you'll be able to repay the lending party, you should try to find another way to build up finance.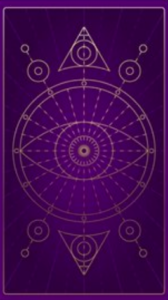 The emperor tarot card is known to have a fatherly figure over the other tarot cards. In simple terms, this card represents acts of a disciple, hard work, ambition, and integrity. Moreover, the emperor card reflects a character who you would look towards for counseling.
The Emperor card meaning in Love:
In the context of love, the emperor tarot card represents a relationship with older men (considering that the person who wants to engage in the relationship is single and interested in men).
The Emperor card meaning in Career:
According to the emperor tarot card, the hard work and effort that you put into your career will reap your sweet fruits. You just need to stay focused and keep your eye on the prize.
The Emperor card meaning in money:
When it comes to finances, the emperor tarot card suggests that you should manage/spend your money responsibly. Trust your gut and spend where and when you deem appropriate.
The Emperor card meaning in Health:
Health-wise, the emperor card signs that you should take care of yourself and not over-exert your daily activities. Keep your routine light and try not to engage in activities that will drain you out.
A reversed emperor card is the exact opposite of what was discussed in the first paragraph. A reversed emperor card represents laziness, procrastination, misuse of power, and inappropriate behavior.
The Emperor card reversed meaning in Love:
An emperor card being reversed in love means that there is instability within the relationship. Moreover, there is a misuse of power which leads to an unhealthy and unhappy relationship.
The Emperor Card reversed meaning in Career:
The emperor card being reversed in the career context would mean that one is not putting in the work and effort to achieve desired goals. This is mainly due to procrastination and inconsistency.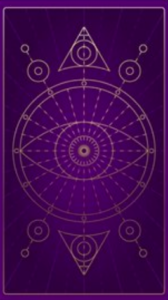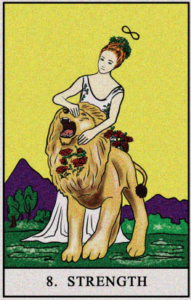 Strength Tarot card consists of a mature woman holding the jaws of a strong and fully-grown lion. That represents domination, control, bravery, and courage. The lion itself symbolizes courage and survival. So, the card generally connects survival with control and bravery.
Strength Card Upright Meaning
A strength card in the upright position generally represents the person's ability to overcome distressful situations and the presence of inner strength in him or her.
Strength Card Upright Meaning in Love
A strength card in an upright manner signifies a strong relationship that consists of intense feelings. This type of relationship has its pros and cons, like obsession and jealousy at the same time. So, you need to use your inner strength to tackle the cons of this relationship or your partner, which will further bring both of you to each other.
Strength Card Upright Meaning in Money and Career
If you're someone whose emotions always lead him or gets in his way of career and business, this card indicates that it needs to be stopped. It's time you master the skill of self-control and lead your life. You've enough skills and courage to do that. If you've always wished to run your own business but failed due to emotions and fears of failure, it's time you take the courage and proceed. Your investment will pay your back, and there will be an inflow of money.
Strength Card Upright Meaning in Health
Are you facing any health issues? This card is a signal that your health is getting better and you're getting your strength back. So, start training your mind and bring positive changes to your life.
Strength Card Reversed Meaning:
The strength card in the upright position represents self-doubt, vulnerabilities, and a feeling of not being enough or ready. If this card shows up, that means you're going to experience or already experiencing fear or anger. You've forgotten all the good of yourself and life around you, which is weakening you.
Strength Card Reversed meaning in Love:
You need to reduce the dependency on your partner or relationship and incline yourself towards your own interest. It's important to make your relationship strong. This card may also reflect the domination of one partner on the other.
Strength Card Reversed Meaning in Career and Money:
Are you feeling the continuous fear or stress to move forward in your career or take critical business decisions? This card indicates that your being discourages, and you need to let go of the fear of failure, which will make your career or business successful. You need to invest your money smartly.
Strength Card Reversed Meaning in Health:
This indicates the lack of self-control in managing your desires that are harmful to your health. That may include alcohol consumption, drugs, or bad food choices. Don't let it control you.