Finding a true soulmate is something that every single person wants, be it a guy or a girl. People typically don't have the courage to express their feelings when it comes to confessing their love interest. Single people will always try to act as if they're tough and don't need anyone in their lives, but when they lay their eyes on that special someone, their heart will melt faster than ice. Don't worry; we as humans are meant to feel this way. Hypothetically speaking, if you want to figure out when you will meet your soulmate, you can use a 6-card love tarot reading spread to uncover that mystery.
#1 – The first card represents you and your current state, feelings about your relationship.
#2 – The second card represents the person you have interest in, his/her feelings and emotions towards you as well as his expectations.
#3 – The third card represents common points between you and him/ her What do you have in common
#4 – The fourth card represents the strength of your connection with him / her
#5 – The fifth card shows the obstacles . It may contain useful information to resolve issues
#6 – This final card is your love card.
Click on the card twice to read the description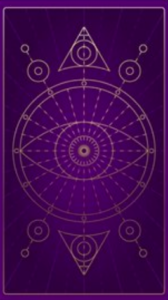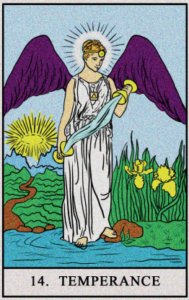 Temperance Tarot card consists of an unidentifiable angel whose gender, whose one foot is dipped in water and the other foot in one dry land, which signals towards the gender balance and materialistic world. There are two cups in Angel's hand with flowing water representing the union and flow of our world. Altogether Temperance Tarot card symbolizes the balance.
Temperance Card Upright Meaning:
Temperance in the upright position signifies inner peace, calmness, relationships, and patience. This card emphasis finding inner peace to improve your life and relationships within the world.
Temperance Card Upright Meaning in Love :
Temperance in an upright position is the most loved card by the couples as it signifies the perfect balance of love in the relationship. If you're in a relationship, this is an indicator that this relationship will last, and no misunderstanding or problems can harm it. But if you're single, this indicates that you need to learn to balance life so your soul mate can enter it. After doing that, the world automatically pushes the right partner towards you.
Temperance Card Upright Meaning in Career:
Temperance in an upright manager indicates that patience will help you succeed in your career or any other goals related to it. If you're going through a rough phase, it indicates to remain calm and work patiently.
Temperance Card Upright Meaning in Money:
You need to find a balance in your spending to make your money. If you're spending most of your resources, this card indicates that you should start saving and spending slowly.
Temperance Card Reversed Meaning:
Temperance reversed card indicates the opposite of balance that means that you're behaving recklessly and you need to handle it, or it may lead to damages in your life.
Temperance Card Reversed meaning in Love :
Suppose you're having regular clashes with your couple in a relationship. In that case, this card indicates that it's happening due to the imbalances like one is being more carrying, loving and another partner have started taking it for granted. So, both need to resolve it by balancing the relationship.
Temperance Card Reversed Meaning in Career:
Either you're working unnecessarily hard or not hard enough at your job or career, resulting in delayed results. This card indicates that for a successful career, you should start finding the right balance. It might include a good relationship with your co-worker and boss.
Temperance Card Reversed Meaning in Money:
You need to slow down your spending and start making a wise investment. But those investments shouldn't be made impulsively.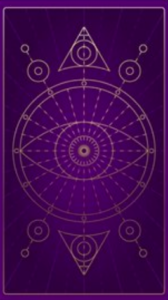 If the moon appears as one of the last cards in your reading, it indicates that your soul's journey is coming to an end. rd, You should isolate yourself from distractions and turn into your inner world for a long journey of discovery. You may have many unanswered questions in mind about love, career or health, and the answers you are looking for are inside you. To find answers, You just need to focus on your inner world and isolate yourself from outside distractions. The moon card may also be telling you not to let your fears interrupt your love & life goals.
Love:
The moon card is a strong indication of new decisions, new paths, or a desire for change. If your partner is not willing to change you could decide separating. If you are not in a relationship but have strong interest in somebody, watch out. Your interest may have a secret agenda.
The reversed moon card can be an indication of the imbalance in your life. It may also be a suggestion for you to seek assistance from a professional or a loved one around you.
Career:
You may be experiencing some difficulties with your coworkers at your workplace, try to communicate with them. Clarifying things may be difficult sometimes but it is essential to find the balance in your career. If you are currently unemployed, do not feel lost. Always try to explore new opportunities. You will eventually find something that fits you.
Health:
This may be an indication of an unhealthy mental state . Speaking to a health professional or a loved one can turn things around.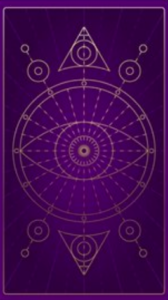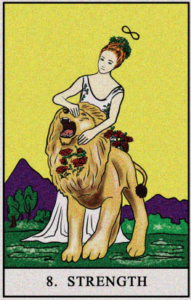 Strength Tarot card consists of a mature woman holding the jaws of a strong and fully-grown lion. That represents domination, control, bravery, and courage. The lion itself symbolizes courage and survival. So, the card generally connects survival with control and bravery.
Strength Card Upright Meaning
A strength card in the upright position generally represents the person's ability to overcome distressful situations and the presence of inner strength in him or her.
Strength Card Upright Meaning in Love
A strength card in an upright manner signifies a strong relationship that consists of intense feelings. This type of relationship has its pros and cons, like obsession and jealousy at the same time. So, you need to use your inner strength to tackle the cons of this relationship or your partner, which will further bring both of you to each other.
Strength Card Upright Meaning in Money and Career
If you're someone whose emotions always lead him or gets in his way of career and business, this card indicates that it needs to be stopped. It's time you master the skill of self-control and lead your life. You've enough skills and courage to do that. If you've always wished to run your own business but failed due to emotions and fears of failure, it's time you take the courage and proceed. Your investment will pay your back, and there will be an inflow of money.
Strength Card Upright Meaning in Health
Are you facing any health issues? This card is a signal that your health is getting better and you're getting your strength back. So, start training your mind and bring positive changes to your life.
Strength Card Reversed Meaning:
The strength card in the upright position represents self-doubt, vulnerabilities, and a feeling of not being enough or ready. If this card shows up, that means you're going to experience or already experiencing fear or anger. You've forgotten all the good of yourself and life around you, which is weakening you.
Strength Card Reversed meaning in Love:
You need to reduce the dependency on your partner or relationship and incline yourself towards your own interest. It's important to make your relationship strong. This card may also reflect the domination of one partner on the other.
Strength Card Reversed Meaning in Career and Money:
Are you feeling the continuous fear or stress to move forward in your career or take critical business decisions? This card indicates that your being discourages, and you need to let go of the fear of failure, which will make your career or business successful. You need to invest your money smartly.
Strength Card Reversed Meaning in Health:
This indicates the lack of self-control in managing your desires that are harmful to your health. That may include alcohol consumption, drugs, or bad food choices. Don't let it control you.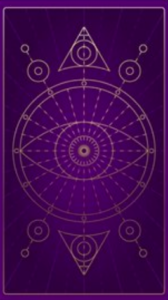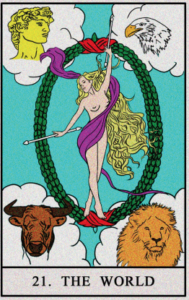 The World card is one of the Travelcards in Major Arcana, which consist of a dancing woman with crossed legs and holding wands in both hands. This represents worldly balance and control. The World Card Upright Meaning
Upright World card represents achievement, wholeness, and a sense of belonging and control. It signifies that the World is in your control. So, all the efforts you put in will result in success. The whole World is welcoming you for success and achievement.
The World Card Upright Meaning in Love :
If you're in a relationship with someone, this card is a signal for you to bring your relationship to the next stage, like engagement or marriage. If you're single, this signifies open options for you in the near future. Now you should look forward to being in a relationship with someone you and your soul is attracted to.
The World Card Upright Meaning in Career:
Upright World card represents goal completion and a sense of fulfilment in a career. If you own a business, doing any job or even finding a new one. This card signifies to be proud of it and celebrate what you've already earned. Enjoy the present moment.
The World Card Upright Meaning in Money :
If you've been holding yourself back from making any investment due to the risks. It's time to do that. This card suggests taking and gamble your money (not in the casino) but in the form of investments, and you'll land on unexpected success.
The World Card reversed represents the lack of achievement, success and disappointment. Sometimes we feel empty like something is missing. The reversed card signifies these stuck situations and problems. Also, it helps you focus in the right direction.
The World Card Reversed meaning in Love:
Have your relationship lost all its charm? Things do not feel like they used to feel? The World card reversed indicates that you and your partners have lost their focus and let things go sideways. Even it might not feel true to you because you may be trying hard to improve your relationship, but are you sure that you're fixing the main problem? So, better trying new things, be honest with your partners and communicate!
The World Card Reversed Meaning in Career:
Often, we feel empty or unaccomplished even after getting what we always wished for. It can be a job or career as well, so if you are feeling the same. This card indicates that your focus might be in the wrong directions, or you've set your success bar too low that it doesn't feel any accomplishment to you.
The World Card Reversed Meaning in Money:
You might be feeling comfortable, unsettle besides being in a financially stable position. Word card reversed suggest keep going and don't fall for some stupid money scheme or investment. Your consistency will get you what you wish to achieve.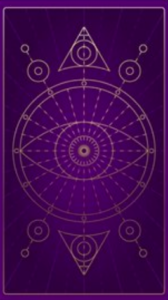 General representation: time for self-reflection and actions' evaluation
When it comes to love, the upright Judgement card may suggest a danger that you and your partner are not fully appreciating one another even if you both consider your relationship as important. You can overcome this threat by being open to each other.
You or your partner are in the process of changing. You should take action and not cling to the status quo if you want to keep your relationship working.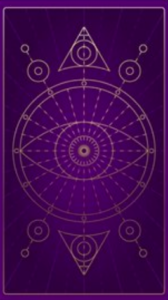 The Empress Tarot card consists of a throned mature woman surrounded by true nature. Her outlook represents the goddess and luxury. There is greenery everywhere in her surrounding. This Empress card overall represents nature and femininity.
Empress Card Upright Meaning
The Upright Empress card denotes creativity, abundance, and sensuality. It connects us with the nature and happiness of life. Also, helps the people to understand themselves better and bring happiness in their life.
Empress Card Upright Meaning in Love
In an upright manner, the Empathy card has a very positive indication for both people, singles, and couples. If you're in a relationship, it signifies that your partner is truly committed. Also, it indicates romance, sex, and pregnancy. So, if you're not ready, better start keeping the safety. For singles, it's a signal that they will be getting their right one pretty soon.
Empress Card Upright Meaning in Career
Having a nurturing environment at your workplace would help you in boosting the momentum. This card represents creativity and inspiration. If you're joining a new place, you'll get the company of very good co-workers.
Empress Card Upright Meaning in Money
If having a bad time dealing with Finances, this card signifies the upcoming good flow of money. So, if you're thinking about investing, go for it.
Empress card reversed has a negative indication. It points out insecurity, lack of growth, and negligence. One must embrace himself of their feminine qualities, be it, men or women, because we all have them inside us. Embracing them will help us to grow, and this card is the indicator of that.
Empress Card Reversed meaning in Love:
If you love your partner and not giving her enough attention due to any reason. This card indicates that he or she needs it to boost self-worth. You can try making little gestures like taking your partner on a dinner date or movie or try some romantic gift. For single, it's an indication of many potential people who will try to ask you out soon.
Empress Card Reversed Meaning in Career:
If you're in a career or business which is not of your interest. This card indicates you take the bold decision and stop following it. Instead, follow your true interest, which will make you successful without draining the energy out of you.
Empress Card Reversed Meaning in Money:
Sometimes we find ourselves feeling unstable even after having enough finances. The reason might be something not right inside you. This card suggests that you should not ignore this feeling and deal with your inner self, and start being confident about yourself. Make all the reasonable investment choices, don't help back!
Card One: What do you feel when you think of having a relationship?
The first card will help you understand how you feel when having a relationship with your future husband and future love crosses your mind. You will also be able to understand the emotions you're feeling as of now. It's important to reflect on what you feel, and only by doing so will you be able to make your move.
Card Two: Does the person you like have an interest in you?
When there's someone that you're interested in, you'll need to ask yourself questions like; is this person interested in me as much as I am? Is he my soulmate? Does he want me? The second tarot reading will have the answers to these questions, which will help you understand this person better.
Card Three: Do you two have anything in common?
The growth of your relationship will greatly depend on what the two of you have in common. For instance, if both of you like a particular kind of coffee, you will be able to relate to each other better. Therefore, if you and your lover have mutual interests, the third tarot card will tell you.
Card Four: How strong is your connection with this person?
After engaging in a couple of interactions with this person, the fourth card will determine how strong or weak your connection is. In other words, the card will tell you how engaging your interactions are with this person.
Card Five: What's stopping you from confessing?
The fifth card suggests that there will be obstacles in your way which will stop you from confessing your feelings. The obstacles could be related to shyness, fear of what might happen after you confess, and so on and so forth. To overcome such obstacles, the fifth card will possibly provide a viable solution.
Card Six: The Love Card- What does your relationship mean?
The final card, which is also called the love card, will give you a direction in which your relationship is heading. Keep in mind that there is a possibility that your relationship might not be romantic in nature. For instance, the two of you could be great friends but not yet ready for a proper relationship. This could also be the other way around, meaning both of you might end up being soulmates with an unbreakable bond.