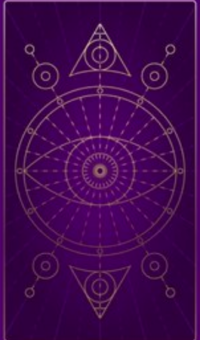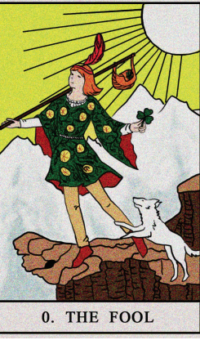 The Fool Card meaning in Love
If you are single and looking for a girlfriend this card indicates that you never have a hard time to find someone to get in a romantic relationship. Your future girlfriend is going to be a fun person to hang out with although she might not be ready yet for a long term relationship.
If you are already taken, the card can be an indication of something exciting between you and your partner and accomplishment of something together. This can be marriage, engagement , experiencing something new, travelling to new destinations and etc.. If you want to find out more about how your potential partner feels about you, the fool card indicates that your partner enjoys spending time with you however she / he is not ready to settle down with anyone yet.
Upright fool card is a clear indication of an unexpected new adventure that may require you to be courageous to take some risks. If you do, you will be well rewarded. This card can also mean travelling to new destinations and experiencing new cultures.
The Fool Card Meaning in Career
The fool card indicates your dedication and love for your job or business . Try to focus on core important elements of your work rather than focusing creative and fun stuff. The Fool is a great card to receive when you're just beginning a new job or business venture, the only drawback being that you can be so enthusiastic about your work that you stop acting like a professional. Success is around the corner if you let go of your fears and devote yourself to your career .
The fool card meaning in Money
Sign of opportunities and advancement in your career. It's a clear indication that you will be rewarded very soon. It can also be the sign of a new business project or a promotion
The fool card meaning in health
If you are healthy , you can expect to stay that way. If you are sick , you will get better soon!
The fool card reversed meaning
It's an indication of ignorant negligent behavior. You should stop disregarding the effects of your actions on other people around you.
The fool card reversed meaning in Love :
If you are in a relationship, one of you is not very serious. One of you loves being free and independent and this will sour your relationship. The card suggests that you don't have a future together as a couple.
The fool reversed meaning in career:
Definitely not a good time to invest in something or to start new projects. The reversed fool card is actually a warning for you. Things may seem too good to be true and you should be very careful when taking decisions.
Tarot readings date back more than 2500 years and have a rather tested history. For several years the tarot has been used as a divination tool by many people in Europe and has experienced a cycle of development. When you encounter a question, you can't decode often people try tarot card readers. An efficient reader understands the fear and uses the images on the deck to understand the hidden reasons for the problem and also to provide solutions.
Today, we see a very advanced way of reading tarot that helps people to find answers to many questions about the future. In Tarot read, a set of special cards is translated to predict what might happen in future. It is essential that you comprehend tarot and its symbolism in order to understand the responses that a tarot deck can show.
If a person wants a psychic to interpret one card tarot it's because they want to be as simple and succinct as possible to address the query they have asked the medium. Another form of card reading is performed in the case of important questions that annoy a person in order to prevent taking the focus from the first card.
The people who have exceptional perception gifts make all readings of tarot cards. Sometimes the individual that is performing the fortune-telling for you will even be clairvoyant. The clairvoyance is especially useful when you read one card tarot because there is a small amount of visual material accessible to render the description.
Each deck of these cards has various symbols that refer to various things. There are versions with angels and versions like the Thoth decks with many serpentine symbols that reflect them. Decks can be found of animals of all kinds and other images of live and non-living things. Make sure you know what deck you are using and what the symbols are on the various cards.
The decks used by these people in their research include pictures which have psychological meaning. When the photos are combined with other items, the interpretations shift, and looking at only one image provides a sliced and dried reaction, where further photos will show the entire picture