Free One Card Tarot Card Reading
Last Updated on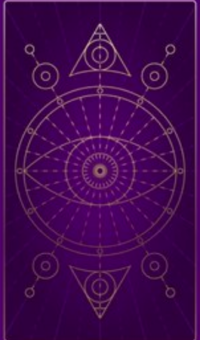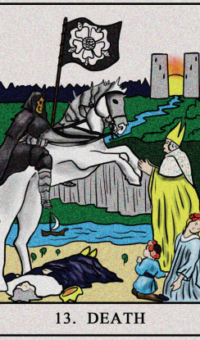 What does the Death Tarot Card Mean?
In the upright Death Tarot card, we can see a skeleton wearing body armor riding a beautiful white horse. The skeleton symbolizes survival, armor shows the power that death is unbeatable and the Beautiful White house denotes the purity of life. The overall representation of the death tarot card is not negative at all. It is often misunderstood, and that's the reason people usually fear this card. However, it indicates the transformation of life.
The Death Card meaning in Love
The Upright Death Card expresses the ongoing relationship complications. It indicates that things among the partners are not going well. If one wants to continue or improve their relationship, he/she needs to put some effort into changing and lifting things up. Sometimes, this card also indicates the end of the relationship. It's the transformation from one love life to another one.
The Death Card Meaning in Career
If you're not satisfied with your career and things are not in the right direction, upright Death Cards indicate the career change. That means you need to put an end to the frustration and should stop following that career. The current career might be offering you stability and safe financial outcomes, but it's eating you from the inside, and you must change it. When you close this door, the next door will be opened for you, which will offer you more comfort.
The Death Card Meaning in Money
Suppose you're struggling with the money or bearing a loss in your business or any other financial resources. In that case, that is the signal of the transformation of your relationship with the money. This card indicates a learning lesson from this situation, which will help you in tackling your money problems.
The Death Card Meaning in Health
Taking about the heath, you must be panicking that this card may indicate physical death. It does but in rare cases. Instead, most of the time, this card is pointing towards unhealthy activities that could improve your health if left. These activities include alcohol consumption, bad food choices, etc.
The reversed death card meaning is also transformation but the only difference in the reverse card is that it indicates those changes that one has been avoiding and showing resistance about.
The Death Card Reversed meaning in Love:
Suppose your relationship has come to a stop where you're no longer helping each other. In that case, the reversed death card indicates that you can revive this relationship by putting in dynamic efforts.
The Death Card Reversed Meaning in Career:
You're not doing well in a job or business but still pushing hard to survive or hold on to that job. This resistance has been stopped, and you need to accept the change for a better career.
Tarot readings date back more than 2500 years and have a rather tested history. For several years the tarot has been used as a divination tool by many people in Europe and has experienced a cycle of development. When you encounter a question, you can't decode often people try tarot card readers. An efficient reader understands the fear and uses the images on the deck to understand the hidden reasons for the problem and also to provide solutions.
One Card Tarot Yes No
Today, we see a very advanced way of reading tarot that helps people to find answers to many questions about the future. In Tarot read, a set of special cards is translated to predict what might happen in future. It is essential that you comprehend tarot and its symbolism in order to understand the responses that a tarot deck can show.
If a person wants a psychic to interpret one card tarot it's because they want to be as simple and succinct as possible to address the query they have asked the medium. Another form of card reading is performed in the case of important questions that annoy a person in order to prevent taking the focus from the first card.
One Card Love Tarot Reading Free
The people who have exceptional perception gifts make all readings of tarot cards. Sometimes the individual that is performing the fortune-telling for you will even be clairvoyant. The clairvoyance is especially useful when you read one card tarot because there is a small amount of visual material accessible to render the description.
Each deck of these cards has various symbols that refer to various things. There are versions with angels and versions like the Thoth decks with many serpentine symbols that reflect them. Decks can be found of animals of all kinds and other images of live and non-living things. Make sure you know what deck you are using and what the symbols are on the various cards.
The decks used by these people in their research include pictures which have psychological meaning. When the photos are combined with other items, the interpretations shift, and looking at only one image provides a sliced and dried reaction, where further photos will show the entire picture