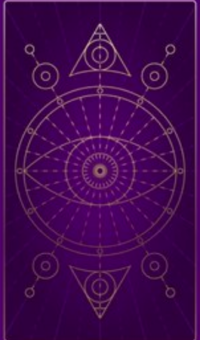 The upright version has an illustration of a creature having both man and goat-like features. Two individuals who appear to be humans are attached to the stool with chains on which the Devil is standing. The card indicates negativity, materialism, void, lust, and entrapment.
The Devil Card meaning in Love:
In a love reading Devil represents lust and desire. It indicates that someone is not ready for commitment, just wanting something temporary. It indicates addiction and dependency.
The Devil Card meaning in Career:
In terms of career, it indicates the feeling of stillness and enforcement. A person might feel that he is forced to work at the current job or pursue a certain career regardless of his own choice.
The Devil Card meaning in Money:
It shows that a person is having difficulty handling the finances, or they simply have poor management skills when it comes to money. They are spending way too much, and this keeps them stressed.
The Devil Card meaning in Health:
In terms of health, it means that a person is overindulging in some factors that can influence their overall health. It also indicates mental health problems.
The reversed version represents the moment of self-awareness where a person overcomes bad habits and addictive behaviour. It indicates that an individual can regain lost dignity.
The Devil Card reversed meaning in Love:
This represents the tendency to come out of a hurtful situation to know what you want from life in terms of love.
The Devil Card reversed meaning in Career:
In a career reading, the card emphasizes that you don't depend on your job to seek stability in your life anymore. It also means that a person is fully capable of flourishing in terms of career.
Tarot readings date back more than 2500 years and have a rather tested history. For several years the tarot has been used as a divination tool by many people in Europe and has experienced a cycle of development. When you encounter a question, you can't decode often people try tarot card readers. An efficient reader understands the fear and uses the images on the deck to understand the hidden reasons for the problem and also to provide solutions.
Today, we see a very advanced way of reading tarot that helps people to find answers to many questions about the future. In Tarot read, a set of special cards is translated to predict what might happen in future. It is essential that you comprehend tarot and its symbolism in order to understand the responses that a tarot deck can show.
If a person wants a psychic to interpret one card tarot it's because they want to be as simple and succinct as possible to address the query they have asked the medium. Another form of card reading is performed in the case of important questions that annoy a person in order to prevent taking the focus from the first card.
The people who have exceptional perception gifts make all readings of tarot cards. Sometimes the individual that is performing the fortune-telling for you will even be clairvoyant. The clairvoyance is especially useful when you read one card tarot because there is a small amount of visual material accessible to render the description.
Each deck of these cards has various symbols that refer to various things. There are versions with angels and versions like the Thoth decks with many serpentine symbols that reflect them. Decks can be found of animals of all kinds and other images of live and non-living things. Make sure you know what deck you are using and what the symbols are on the various cards.
The decks used by these people in their research include pictures which have psychological meaning. When the photos are combined with other items, the interpretations shift, and looking at only one image provides a sliced and dried reaction, where further photos will show the entire picture