Relationship BreakUp Tarot Spread
Last Updated on
This reading consists of a 1 card reading which is going to give you a simple answer about your current situation and question. With This Tarot spread you will be able to find out the reason of the break up . As well as hints about your life after the breakup.
Your BreakUp Tarot Reading
Click on the card twice to read the description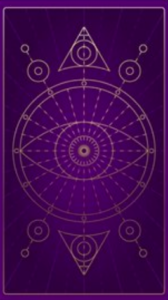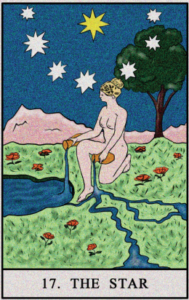 The star tarot card reflects a sense of optimism. This means that one can always expect things to work out even if situations seem dire. If you possess this Arcana card, you will feel more motivated and inspired to take on a challenge, no matter how difficult it may be.
The Star Card meaning in Love:
If you've previously been in a relationship that made you feel bad or upset, you shouldn't be bothered about it anymore. The star card suggests that someone better is awaiting you.
Whoever this person is, you'll be ready to meet them with a positive and happy mindset.
The Star Card meaning in Career:
Searching for the perfect career path is something that you should not stress over. Many opportunities will be coming your way, and some of them will come in the most unexpected of ways. So be patient and optimistic as greatness is destined for you.
.
The Star Card meaning in Money:
If you're in a tight spot financially, you should be spending your money in a well-thought-out manner. To be more specific, you should be investing rather than simply spending. Therefore, look for profitable opportunities you could invest your money in. For all you know, you might just hit the jackpot.
The Star card meaning in Health:
If you constantly feel sick or ill, don't worry. All your ailments will soon fade away. The star card indicates that good health will come your way, and you'll be feeling better in no time.
The reverse aspect of love suggests that you no longer feel the same energy in your relationship as before. In other words, you're no longer confident about the relationship, which makes you want to give up on it.
The Star Card reversed meaning in Career:
Carrying out your everyday routine might have gotten boring for you. You might find the monotonous tasks of your job to be discouraging or unrewarding.
The Star Card reversed meaning in Money:
If you haven't been able to grow financially, there might be a possibility that you're doing something wrong. You should review your money-making strategies and see how you could improve them. Things might not work out at first, but remember every cloud has a silver lining.
Important cards on a break up tarot spread:
When conducting a breakup tarot spread, there are certain important cards that can provide insights into the situation. Each card will be a sign of a different message related to the breakup. Here are some cards that are related to a break up tarot spread:
The Tower: The tower tarot card signifies sudden change in your life and upheaval. It is a sign of the end of a relationship or the reason that causes the breakup.
Three of Swords: This card symbolizes heartbreak, sorrow, and emotional pain. It reflects the pain and sadness experienced during a breakup.
Five of Cups: This card represents disappointment, loss, and grief. It suggests that there may be a focus on the negative aspects of the breakup and the feeling of missed opportunities.
Ten of Swords: This card most likely represents the end of a difficult situation, pain and betrayal. It also indicates that it is the final stage of the painful period.
The Moon: This card signifies confusion and uncertainty. There may be hidden or unknown factors contributing to the breakup and those emotions may be hidden or not noticed .
The Devil: This card symbolizes toxic relationships and addictions. It indicates that there may have been unhealthy dynamics or negative influences within the relationship.
The Ace of Cups (reversed): When reversed, this card indicates emotional instability and interrupted feelings. It suggests that there you may experience some difficult times in healing and moving forward after the breakup.
The World: This card signifies the closure. It indicates that the breakup is the necessary step for you in moving on your life and starting a new chapter.