The perception of a soulmate has been one of the misused and misinterpreted concepts that existed. While some of us think that it is untrue, for the metaphysics experts, having one soulmate is real. Yet, unlike the romantic impression we always have, soul mates are considered every person's "core team." They are the souls that come in and out of our entire life cycle, depending on the life lessons we want to learn.
1: Your soul card- How you feel right now
2: Their soul card- How you might perceive someone you are now or soon to be involved with.
3: Karma card- Factors that could be affecting your life right now
4: Thorns card- How to overcome obstacles and turn them into opportunities
5: The Divine card- The Divine card- The wider perspective and effects of your conscience
6: Destiny card- Where the things are moving towards in your situation
7: Magic card- Unknown life circumstances that are still in the process of taking shape
8: Kiss of Fate card- A course of events and actions which will combine with what you want and what is currently possible

Pick cards for your free Soulmate Tarot Reading :
Click on the card twice to read the description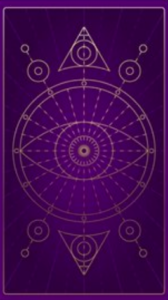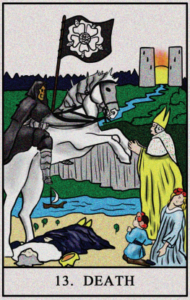 What does the Death Tarot Card Mean?
In the upright Death Tarot card, we can see a skeleton wearing body armor riding a beautiful white horse. The skeleton symbolizes survival, armor shows the power that death is unbeatable and the Beautiful White house denotes the purity of life. The overall representation of the death tarot card is not negative at all. It is often misunderstood, and that's the reason people usually fear this card. However, it indicates the transformation of life.
The Death Card meaning in Love
The Upright Death Card expresses the ongoing relationship complications. It indicates that things among the partners are not going well. If one wants to continue or improve their relationship, he/she needs to put some effort into changing and lifting things up. Sometimes, this card also indicates the end of the relationship. It's the transformation from one love life to another one.
The Death Card Meaning in Career
If you're not satisfied with your career and things are not in the right direction, upright Death Cards indicate the career change. That means you need to put an end to the frustration and should stop following that career. The current career might be offering you stability and safe financial outcomes, but it's eating you from the inside, and you must change it. When you close this door, the next door will be opened for you, which will offer you more comfort.
The Death Card Meaning in Money
Suppose you're struggling with the money or bearing a loss in your business or any other financial resources. In that case, that is the signal of the transformation of your relationship with the money. This card indicates a learning lesson from this situation, which will help you in tackling your money problems.
The Death Card Meaning in Health
Taking about the heath, you must be panicking that this card may indicate physical death. It does but in rare cases. Instead, most of the time, this card is pointing towards unhealthy activities that could improve your health if left. These activities include alcohol consumption, bad food choices, etc.
The reversed death card meaning is also transformation but the only difference in the reverse card is that it indicates those changes that one has been avoiding and showing resistance about.
The Death Card Reversed meaning in Love:
Suppose your relationship has come to a stop where you're no longer helping each other. In that case, the reversed death card indicates that you can revive this relationship by putting in dynamic efforts.
The Death Card Reversed Meaning in Career:
You're not doing well in a job or business but still pushing hard to survive or hold on to that job. This resistance has been stopped, and you need to accept the change for a better career.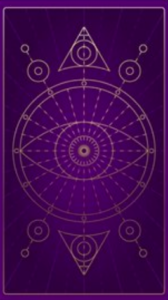 The upright version has an illustration of a creature having both man and goat-like features. Two individuals who appear to be humans are attached to the stool with chains on which the Devil is standing. The card indicates negativity, materialism, void, lust, and entrapment.
The Devil Card meaning in Love:
In a love reading Devil represents lust and desire. It indicates that someone is not ready for commitment, just wanting something temporary. It indicates addiction and dependency.
The Devil Card meaning in Career:
In terms of career, it indicates the feeling of stillness and enforcement. A person might feel that he is forced to work at the current job or pursue a certain career regardless of his own choice.
The Devil Card meaning in Money:
It shows that a person is having difficulty handling the finances, or they simply have poor management skills when it comes to money. They are spending way too much, and this keeps them stressed.
The Devil Card meaning in Health:
In terms of health, it means that a person is overindulging in some factors that can influence their overall health. It also indicates mental health problems.
The reversed version represents the moment of self-awareness where a person overcomes bad habits and addictive behaviour. It indicates that an individual can regain lost dignity.
The Devil Card reversed meaning in Love:
This represents the tendency to come out of a hurtful situation to know what you want from life in terms of love.
The Devil Card reversed meaning in Career:
In a career reading, the card emphasizes that you don't depend on your job to seek stability in your life anymore. It also means that a person is fully capable of flourishing in terms of career.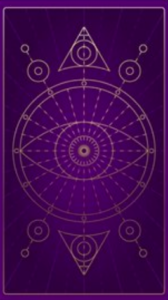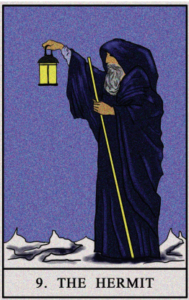 The Hermit Tarot Card generally represents accomplishments, wisdom, and authority. If you're a wanderer, this card will help you in seeking the right answers.
The Hermit Card Upright Meaning
The Hermit card in upright position signals for introspection, contempt, and self-reflection. This card tells you that you should get out of the crowd and start spending time alone to explore yourself. It also points out taking a break from the daily grind. If you're going through mental pressure, this is the right time to consult a psychiatrist.
The Hermit Card Upright Meaning in Love
Love is among the greatest mysteries of life, and your relationship with your partner often gets complicated at a certain stage. The Hermit card in upright position signals towards the soul-searching and necessity of spending some time alone for the betterment of the relationship. We can only treat or love the other person better when we know ourselves better.
The Hermit Card Upright Meaning in Career
If you're putting maximum effort into your career and your full focus is on worldly pursuits, this card suggests taking a break for yourself, or you'll soon lose the motivation to do work.
The Hermit Card Upright Meaning in Money
It's time to realize that money and other materialistic things won't bring your joy, satisfaction, and happiness. You need to divert your focus to yourself and start finding what you truly desire.
The Hermit Card Reversed Meaning
The Hermit card in reversed position represents loneliness, reclusion, rejection. It signals you towards self-examination to tackle your circumstances that can be in shape or continuous rejection or loneliness.
The Hermit Card Reversed meaning in Love
If you're in a relationship and feeling distant from your partner, that is completely fine. All you need is some time alone to focus on yourself, working on your goals, and understand what you really want from this relationship and your partner. This will enable you to strengthen your relationship, and you'll feel the true connection with your partner once again.
The Hermit Card Reversed Meaning in Career
It the time to start thinking straight about what you really want to do with your career or business. Suppose you're finding a new job. This card signals realignment with mentors or wise people. If you're already working somewhere, there card signals towards stop working with a team and be on your own. You might feel lonely, but this is the result better for your career.
The Hermit Card Reversed Meaning in Money
Now is the perfect time to take a big step after seeking advice or consulting someone for any business or job. This card signals towards the success that you'll get a good return on investment or you'll become further strong financially.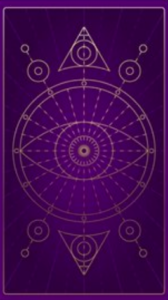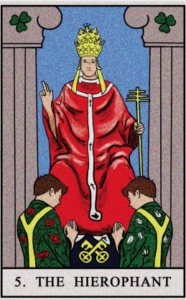 The Hierophant tarot card is based on a society that functions according to conventional norms. The core idea behind this card is that it represents things being done legitimately, which people will follow and accept.
The Hierophant card meaning in love:
When you set out in search of true love, you can rest assured that your efforts will not go wasted. This is because you will most likely engage in a healthy relationship that will be based on a long-term commitment.
The Hierophant card meaning in career:
If you want to be successful in your career, you should avoid shortcuts at all costs. You'll be much better off provided you take the challenging path to success.
The Hierophant card meaning in money:
Searching for unconventional ways of generating money will only drain you out. Try and figure out how other people are making money and what steps they're taking to generate their income.
The Hierophant card meaning in health:
You will start experiencing good health once you try out the conventional means of healing. Also, try to incorporate daily exercise into your routine to enhance your immune system.
The Hierophant card reversed meaning in love:
At times a relationship can end up not conforming to the conventional norms. It's a relationship based on inequality between the partners due to distinct genders. As a result, this can lead to a broken partnership.
The Hierophant card reversed meaning in career:
In the workplace, there can sometimes be an imbalance of power in the hierarchical chain of command. The directors or managers may use their power to make employers obey and follow their principles.
The Hierophant card reversed meaning in money:
People may give you advice in terms of earning a better living. For the most part, seeking advice is not a bad thing. However, it's best to stick to what you're most comfortable with, no matter how tempting other money-making ventures may seem.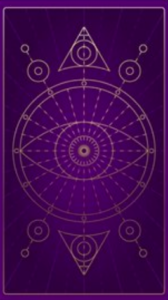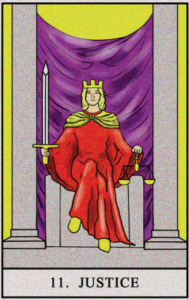 As the name suggests, the Justice Tarot card represents fair law and truthness. You can see that by looking at the figure of justice sitting in a chair holding a sword in the right and a scale on her left hand which purely shows justice.
Upright Justice Card Meaning:
The upright Justice card represents law, truthfulness, integrity, karma, cause, and equal consequence. That means whatever choices one makes have a similar and long-term impact on their lives and the lives of their surrounding people.
Upright Justice Card meaning in Love :
If you're someone who's putting continuous effort, you will receive the love and romance ultimately as the upright justice card represents karma. It doesn't matter you're single or in a relationship, the karma law is true for both. So, make sure you treat the person well whom you're in love with.
Upright Justice Card Meaning in Career:
If you're going through a tough time or getting affected by bad workplace politics or any type of dispute you don't need to lose hope as the justice card shows that the thing will be just fine very soon. All you need is to stay honest and fair with your work.
Upright Justice Card Meaning in Money:
The cause and effect apply here. If you're facing any financial trouble, you need to start putting more effort into your work or business, and soon that struggle will be ended. If things are going just fine, take this card as a reminder that you need to keep working with uttermost honesty.
Justice Card Reversed Meaning
The reversed Justice card represents injustice, dishonesty, and lack of accountability. This card will give signals towards taking the responsibility of actions to improve your life.
Justice Card Reversed meaning in Love:
Love is not a fair deal. It's not just about giving and taking. Sometimes you can love someone more and receive less in return or vice versa. So, if you're someone going through this situation should hold on to the relationship. Take full responsibility, and things will get better for both of you.
Justice Card Reversed Meaning in Career:
At times we face unfair situations in the workplace. This includes your boss treating you unjustly or putting his blame on you. This card shows that even if it feels like you can't take anymore and want to burst out of words, but you need to relax and handle this situation calmly without making it worse.
Justice Card Reversed Meaning in Money:
Reversed Justice card symbolizes that there might be dishonesty in your finances. It can be due to sharing your financial information with the wrong person or mishandling your finance.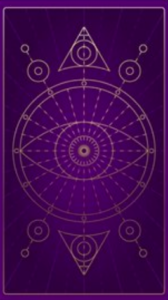 General representation: time for self-reflection and actions' evaluation
When it comes to love, the upright Judgement card may suggest a danger that you and your partner are not fully appreciating one another even if you both consider your relationship as important. You can overcome this threat by being open to each other.
You or your partner are in the process of changing. You should take action and not cling to the status quo if you want to keep your relationship working.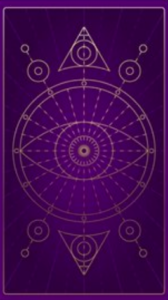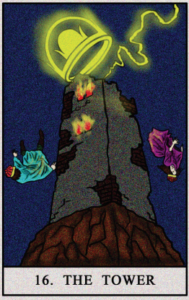 The Tower Tarot card or the most terrifying card in the deck generally indicates chaos and survival. The flaming tower image with the devil shows the destruction which needs to be done in order to move forward.
The Tower card in upright position indicates abuse, violence, natural disaster, loss, tragedies. In short, all the things you should be afraid of. If this card shows that means big changes are on their way to your life. So, you can use these indicators to prepare yourself for dealing with them.
The Tower Card Upright Meaning in Love :
Your relationship might take some wrong turns in the coming days. The Tower in an upright manner indicates a separation, breakup, or even a divorce. So, if your relationship is going through a rough time you need to prepare yourself to survive the upcoming destruction. But it can also mean the destruction might eliminate the reason that is damaging your relationship and you both will come close after a hard time.
The Tower Card Upright Meaning in Career:
You need to prepare yourself for a laying over or big changes in your career. That means that you'll have to handle stress at a workplace or business which might frustrate you.
The Tower Card Upright Meaning in Money :
It's an indication to prepare your finances and savings for your sudden losses so you can rely on them and pass that time.
The Tower Card Reversed Meaning:
Tower card in reversed position shows resistance or avoidance of things. So, this card tells that you need to stop resistance and face the hardships to start the new beginning.
The Tower Card Reversed meaning in Love:
If you're in a relationship and experiencing distantness, pain, and not doing anything about it. This card indicates that towards making adjustments to your relationship and let your partner know how you feel or leave the weak relationship.
The Tower Card Reversed Meaning in Career:
You may be feeling secured about your current job and career but you need to stay prepared for the worst. This card indicates that your career might take some unexpected turns which can put you in a vulnerable position. So, if you're thinking you're past the layoffs, that's not true.
The Tower Card Reversed Meaning in Money:
The Tower Tarot Card reversed signifies the acceptance and declaration of financial defeat. Most of the time we try so hard for survival but in reality, we don't make any progress and get the delayed defeat. So, this card suggests that you need to accept it to find peace. For example; you're just invested in a property you can't afford so you should sell it.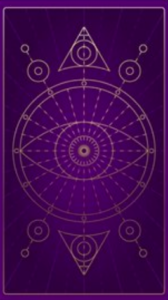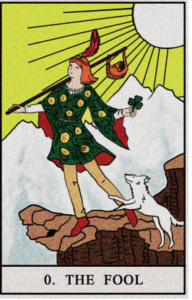 The Fool Card meaning in Love
If you are single and looking for a girlfriend this card indicates that you never have a hard time to find someone to get in a romantic relationship. Your future girlfriend is going to be a fun person to hang out with although she might not be ready yet for a long term relationship.
If you are already taken, the card can be an indication of something exciting between you and your partner and accomplishment of something together. This can be marriage, engagement , experiencing something new, travelling to new destinations and etc.. If you want to find out more about how your potential partner feels about you, the fool card indicates that your partner enjoys spending time with you however she / he is not ready to settle down with anyone yet.
Upright fool card is a clear indication of an unexpected new adventure that may require you to be courageous to take some risks. If you do, you will be well rewarded. This card can also mean travelling to new destinations and experiencing new cultures.
The Fool Card Meaning in Career
The fool card indicates your dedication and love for your job or business . Try to focus on core important elements of your work rather than focusing creative and fun stuff. The Fool is a great card to receive when you're just beginning a new job or business venture, the only drawback being that you can be so enthusiastic about your work that you stop acting like a professional. Success is around the corner if you let go of your fears and devote yourself to your career .
The fool card meaning in Money
Sign of opportunities and advancement in your career. It's a clear indication that you will be rewarded very soon. It can also be the sign of a new business project or a promotion
The fool card meaning in health
If you are healthy , you can expect to stay that way. If you are sick , you will get better soon!
The fool card reversed meaning
It's an indication of ignorant negligent behavior. You should stop disregarding the effects of your actions on other people around you.
The fool card reversed meaning in Love :
If you are in a relationship, one of you is not very serious. One of you loves being free and independent and this will sour your relationship. The card suggests that you don't have a future together as a couple.
The fool reversed meaning in career:
Definitely not a good time to invest in something or to start new projects. The reversed fool card is actually a warning for you. Things may seem too good to be true and you should be very careful when taking decisions.
More than One Soul Mate : From the concept of romanticism, soul mates are not everyone's destined to love in their lifetime. Anyone can marry a person who is not their soulmate, yet they can still end up having a beautiful and productive life together. For the tarot experts, this is called the Twin Flame. Twin Flame is not just about the lifetime partner, but also the souls that do not come at the same time as you do. Some met one their soul mates during their childhood, some met in a brief moment, while some remain in their lives. Every time we have an essential lesson that requires us to focus and concentrate, this Twin flame will either incarnate anywhere in different forms or not at all, to make our work done successfully.
Tarot Reading on Meeting a Person's Soulmate
When will I meet my next soul, mate?
Is it a male or female?
Are they a Twin Flame?
What is our life connection in the past?
What is their purpose in my life?
On what way will I meet them?
How will we react to our first meeting?
Will they stay in my life for a short time or a long time
Here are the interpretations:
When will I meet my next soul mate? Of all the tarot cards, the Star card has the most "spark" in this question. This card can stand alone whenever it shows up. Meanwhile, other timing cards and its meaning are the following:
Wands- on spring
Cups- on summer
Pentacles- on fall
Swords- on winter
Major arcana cards– on the next major holiday (this differ on the person's religion and belief)
Who is my soulmate ? Is it a male or female? Even numbers portray that the next soul mate is male. On the other hand, odd numbers mean it is female.
Are they a Twin Flame? In a tarot reading, this question is always a NO. However, there are some instances that it does, and it is manifested when the star card shows up. Again, this is something that is not alarming. A twin flame is not necessarily the person you are destined to spend the rest of your life. Sometimes, your destined partner can be a person that is entirely out of your league. It can also be a person who is closest to you, or someone you encountered for the first time.
What is our life connection in the past? The two cards pulled to answer this question articulates the brief story of the inquirer's connection and the soul mate. It challenges the tarot reader to unleash her ability to tell a story based on the two cards present. Regardless of what the cards are, the reader is not pinpointing, which is which. Instead, she focuses on the overall energies of the situation shown by the cards. Moreover, she also looks at what Karmic balancing needs at that particular scenario.
What is their purpose in my life? When it comes to knowing the role of each other in their respective lives, the cards portray the relationship between the inquirer and the identified soul mate. Based on the cards' suits, wands mean friendship; hearts equal lovers; pentacles mean soul mates, and swords portray adversary relationships. This card means the other person's chemistry rubs the other person the wrong way.
In what way will I meet them? For interpreting the answer to this question, there are times that it only needs a standard interpretation. For instance, the Knight of Cups focuses on the emotion and creativity, a pathway towards heart and compassion. If this card shows an answer to this inquiry, it can mean that the person will meet his soul mate in a situation where he is drawn into a new perspective, something that can make a difference in humanity, like participation in a community activity.
How will we react to our first meeting? It needs to use a standard interpretation as well in answering this. Here, there is always the possibility of having more intellectual sparring rather than of tender emotional connection.
Will they stay in my life for a short time or a long time? To answer this, the tarot reader will go back to the suit indicators:
When it comes to a particular time or period:
Minor Arcana- a short indication
Major Arcana- someone will stay for a long time.
Swords- one year
Pentacles- two years
Hearts- three years
Wands- more years
So, if we want someone to know who our soul mate is and seek help with the tarot cards' power, the reading can be reduced from nine to six, as follows:
Is this a soul mate? Yes (Major Arcana)/ No (Minor Arcana)
Who is my soulmate?
Is this a Twin Flame? Same interpretation
What will be the connection in life? Same interpretation
Any past life connection? Same interpretation
What is the purpose of the meeting? Same interpretation
Will it be a long or short duration? Same interpretation
We encounter different types of people at different points in our lives. To others, we can be any person. Regardless, we all have different stories of soul mates, and these individuals can create a significant impact on anyone's lives. These people are perfectly tailored in various circumstances that provide the best life lessons no one can get from anybody else. It is nice to be excited while being mindful of them-where to find them, when, and how. Be open to these adventures that this life can offer!