The perception of a soulmate has been one of the misused and misinterpreted concepts that existed. While some of us think that it is untrue, for the metaphysics experts, having one soulmate is real. Yet, unlike the romantic impression we always have, soul mates are considered every person's "core team." They are the souls that come in and out of our entire life cycle, depending on the life lessons we want to learn.

8 CARDS Soulmate Psychic Reading:

1: Your soul card- How you feel right now
2: Their soul card- How you might perceive someone you are now or soon to be involved with.
3: Karma card- Factors that could be affecting your life right now
4: Thorns card- How to overcome obstacles and turn them into opportunities
5: The Divine card- The Divine card- The wider perspective and effects of your conscience
6: Destiny card- Where the things are moving towards in your situation
7: Magic card- Unknown life circumstances that are still in the process of taking shape
8: Kiss of Fate card- A course of events and actions which will combine with what you want and what is currently possible
Pick cards for your free Soulmate Psychic Tarot Reading :
Click on the card twice to read the description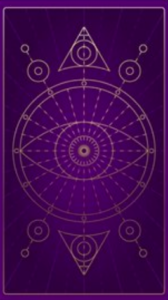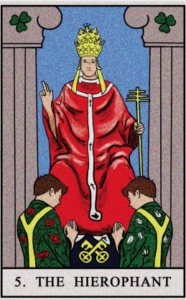 The Hierophant tarot card is based on a society that functions according to conventional norms. The core idea behind this card is that it represents things being done legitimately, which people will follow and accept.
The Hierophant card meaning in love:
When you set out in search of true love, you can rest assured that your efforts will not go wasted. This is because you will most likely engage in a healthy relationship that will be based on a long-term commitment.
The Hierophant card meaning in career:
If you want to be successful in your career, you should avoid shortcuts at all costs. You'll be much better off provided you take the challenging path to success.
The Hierophant card meaning in money:
Searching for unconventional ways of generating money will only drain you out. Try and figure out how other people are making money and what steps they're taking to generate their income.
The Hierophant card meaning in health:
You will start experiencing good health once you try out the conventional means of healing. Also, try to incorporate daily exercise into your routine to enhance your immune system.
The Hierophant card reversed meaning in love:
At times a relationship can end up not conforming to the conventional norms. It's a relationship based on inequality between the partners due to distinct genders. As a result, this can lead to a broken partnership.
The Hierophant card reversed meaning in career:
In the workplace, there can sometimes be an imbalance of power in the hierarchical chain of command. The directors or managers may use their power to make employers obey and follow their principles.
The Hierophant card reversed meaning in money:
People may give you advice in terms of earning a better living. For the most part, seeking advice is not a bad thing. However, it's best to stick to what you're most comfortable with, no matter how tempting other money-making ventures may seem.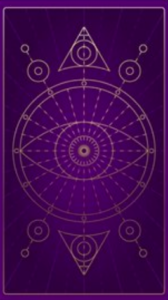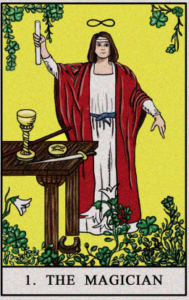 Upright position of this card represents creative, skillful individuals. It also indicates personal strength.
The magician tarot card meaning in Love :
If you are in love or have strong interest in someone , you have to show it. Try to break the monotony of your life and express yourself in a creative way.
The magician tarot card meaning in CAREER:
New job opportunities will be coming your way. You will take new projects with high self esteem and positive energy. If you are already employed, this card indicates that you will either get promoted or be assigned new tasks because of your problem solving skills. Your god given talent and skills will help you start a new business / expand your existing business .
The magician tarot card meaning in MONEY:
It looks like you have no problem making money however you have bad spending habits. You are a hard worker, not afraid of doing side gigs . You just need to learn how to manage your finances. This card is not a sign of financial danger. It is a sign for you to change your spending habits.
The magician tarot card meaning in Health
If you are sick or experiencing health issues, you can expect getting better soon.
Beware of new people around you. People you are doing business with maybe cheating on you / lying to you.
Love:
If you have a partner, this card indicates that you will start experiencing some issues in your relationship. A recent discussion, thoughtless act by one of you might have caused an uncertainty in your relationship . Your partner thinks that you are egoist and full of yourself. Uncertainty will ruin your relationship. Try to think about how your partner feels , rather than being concerned only about yourself.
This card may also be a sign of a person who frequently changes partners without thinking of what is going to happen tomorrow..
The magician reversed card in
Career:
Bad news on A new business project . Obstacles on a business project. Poor performance at work. You are having trouble self questioning and recognizing your mistakes and failures.
The magician reversed card in Health:
If you draw this card along with the fool or judgement card it will represent physical or mental fatigue. Don't be too hard on yourself, just take it easy. Things like Yoga would relieve your stress.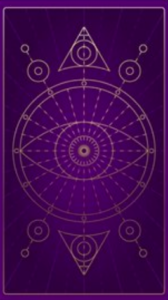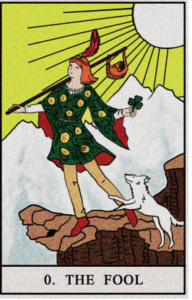 The Fool Card meaning in Love
If you are single and looking for a girlfriend this card indicates that you never have a hard time to find someone to get in a romantic relationship. Your future girlfriend is going to be a fun person to hang out with although she might not be ready yet for a long term relationship.
If you are already taken, the card can be an indication of something exciting between you and your partner and accomplishment of something together. This can be marriage, engagement , experiencing something new, travelling to new destinations and etc.. If you want to find out more about how your potential partner feels about you, the fool card indicates that your partner enjoys spending time with you however she / he is not ready to settle down with anyone yet.
Upright fool card is a clear indication of an unexpected new adventure that may require you to be courageous to take some risks. If you do, you will be well rewarded. This card can also mean travelling to new destinations and experiencing new cultures.
The Fool Card Meaning in Career
The fool card indicates your dedication and love for your job or business . Try to focus on core important elements of your work rather than focusing creative and fun stuff. The Fool is a great card to receive when you're just beginning a new job or business venture, the only drawback being that you can be so enthusiastic about your work that you stop acting like a professional. Success is around the corner if you let go of your fears and devote yourself to your career .
The fool card meaning in Money
Sign of opportunities and advancement in your career. It's a clear indication that you will be rewarded very soon. It can also be the sign of a new business project or a promotion
The fool card meaning in health
If you are healthy , you can expect to stay that way. If you are sick , you will get better soon!
The fool card reversed meaning
It's an indication of ignorant negligent behavior. You should stop disregarding the effects of your actions on other people around you.
The fool card reversed meaning in Love :
If you are in a relationship, one of you is not very serious. One of you loves being free and independent and this will sour your relationship. The card suggests that you don't have a future together as a couple.
The fool reversed meaning in career:
Definitely not a good time to invest in something or to start new projects. The reversed fool card is actually a warning for you. Things may seem too good to be true and you should be very careful when taking decisions.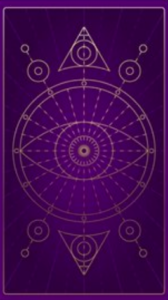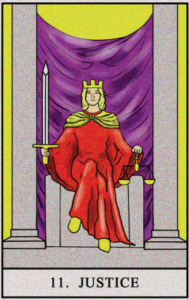 As the name suggests, the Justice Tarot card represents fair law and truthness. You can see that by looking at the figure of justice sitting in a chair holding a sword in the right and a scale on her left hand which purely shows justice.
Upright Justice Card Meaning:
The upright Justice card represents law, truthfulness, integrity, karma, cause, and equal consequence. That means whatever choices one makes have a similar and long-term impact on their lives and the lives of their surrounding people.
Upright Justice Card meaning in Love :
If you're someone who's putting continuous effort, you will receive the love and romance ultimately as the upright justice card represents karma. It doesn't matter you're single or in a relationship, the karma law is true for both. So, make sure you treat the person well whom you're in love with.
Upright Justice Card Meaning in Career:
If you're going through a tough time or getting affected by bad workplace politics or any type of dispute you don't need to lose hope as the justice card shows that the thing will be just fine very soon. All you need is to stay honest and fair with your work.
Upright Justice Card Meaning in Money:
The cause and effect apply here. If you're facing any financial trouble, you need to start putting more effort into your work or business, and soon that struggle will be ended. If things are going just fine, take this card as a reminder that you need to keep working with uttermost honesty.
Justice Card Reversed Meaning
The reversed Justice card represents injustice, dishonesty, and lack of accountability. This card will give signals towards taking the responsibility of actions to improve your life.
Justice Card Reversed meaning in Love:
Love is not a fair deal. It's not just about giving and taking. Sometimes you can love someone more and receive less in return or vice versa. So, if you're someone going through this situation should hold on to the relationship. Take full responsibility, and things will get better for both of you.
Justice Card Reversed Meaning in Career:
At times we face unfair situations in the workplace. This includes your boss treating you unjustly or putting his blame on you. This card shows that even if it feels like you can't take anymore and want to burst out of words, but you need to relax and handle this situation calmly without making it worse.
Justice Card Reversed Meaning in Money:
Reversed Justice card symbolizes that there might be dishonesty in your finances. It can be due to sharing your financial information with the wrong person or mishandling your finance.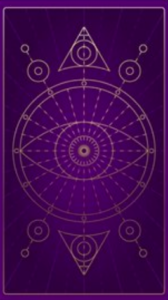 The emperor tarot card is known to have a fatherly figure over the other tarot cards. In simple terms, this card represents acts of a disciple, hard work, ambition, and integrity. Moreover, the emperor card reflects a character who you would look towards for counseling.
The Emperor card meaning in Love:
In the context of love, the emperor tarot card represents a relationship with older men (considering that the person who wants to engage in the relationship is single and interested in men).
The Emperor card meaning in Career:
According to the emperor tarot card, the hard work and effort that you put into your career will reap your sweet fruits. You just need to stay focused and keep your eye on the prize.
The Emperor card meaning in money:
When it comes to finances, the emperor tarot card suggests that you should manage/spend your money responsibly. Trust your gut and spend where and when you deem appropriate.
The Emperor card meaning in Health:
Health-wise, the emperor card signs that you should take care of yourself and not over-exert your daily activities. Keep your routine light and try not to engage in activities that will drain you out.
A reversed emperor card is the exact opposite of what was discussed in the first paragraph. A reversed emperor card represents laziness, procrastination, misuse of power, and inappropriate behavior.
The Emperor card reversed meaning in Love:
An emperor card being reversed in love means that there is instability within the relationship. Moreover, there is a misuse of power which leads to an unhealthy and unhappy relationship.
The Emperor Card reversed meaning in Career:
The emperor card being reversed in the career context would mean that one is not putting in the work and effort to achieve desired goals. This is mainly due to procrastination and inconsistency.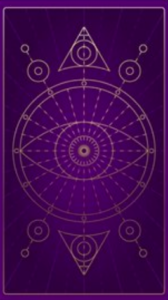 If the moon appears as one of the last cards in your reading, it indicates that your soul's journey is coming to an end. rd, You should isolate yourself from distractions and turn into your inner world for a long journey of discovery. You may have many unanswered questions in mind about love, career or health, and the answers you are looking for are inside you. To find answers, You just need to focus on your inner world and isolate yourself from outside distractions. The moon card may also be telling you not to let your fears interrupt your love & life goals.
Love:
The moon card is a strong indication of new decisions, new paths, or a desire for change. If your partner is not willing to change you could decide separating. If you are not in a relationship but have strong interest in somebody, watch out. Your interest may have a secret agenda.
The reversed moon card can be an indication of the imbalance in your life. It may also be a suggestion for you to seek assistance from a professional or a loved one around you.
Career:
You may be experiencing some difficulties with your coworkers at your workplace, try to communicate with them. Clarifying things may be difficult sometimes but it is essential to find the balance in your career. If you are currently unemployed, do not feel lost. Always try to explore new opportunities. You will eventually find something that fits you.
Health:
This may be an indication of an unhealthy mental state . Speaking to a health professional or a loved one can turn things around.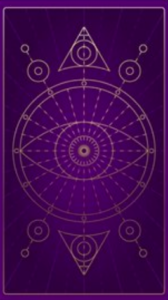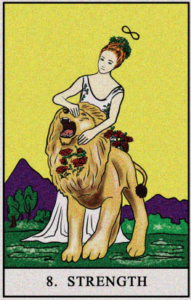 Strength Tarot card consists of a mature woman holding the jaws of a strong and fully-grown lion. That represents domination, control, bravery, and courage. The lion itself symbolizes courage and survival. So, the card generally connects survival with control and bravery.
Strength Card Upright Meaning
A strength card in the upright position generally represents the person's ability to overcome distressful situations and the presence of inner strength in him or her.
Strength Card Upright Meaning in Love
A strength card in an upright manner signifies a strong relationship that consists of intense feelings. This type of relationship has its pros and cons, like obsession and jealousy at the same time. So, you need to use your inner strength to tackle the cons of this relationship or your partner, which will further bring both of you to each other.
Strength Card Upright Meaning in Money and Career
If you're someone whose emotions always lead him or gets in his way of career and business, this card indicates that it needs to be stopped. It's time you master the skill of self-control and lead your life. You've enough skills and courage to do that. If you've always wished to run your own business but failed due to emotions and fears of failure, it's time you take the courage and proceed. Your investment will pay your back, and there will be an inflow of money.
Strength Card Upright Meaning in Health
Are you facing any health issues? This card is a signal that your health is getting better and you're getting your strength back. So, start training your mind and bring positive changes to your life.
Strength Card Reversed Meaning:
The strength card in the upright position represents self-doubt, vulnerabilities, and a feeling of not being enough or ready. If this card shows up, that means you're going to experience or already experiencing fear or anger. You've forgotten all the good of yourself and life around you, which is weakening you.
Strength Card Reversed meaning in Love:
You need to reduce the dependency on your partner or relationship and incline yourself towards your own interest. It's important to make your relationship strong. This card may also reflect the domination of one partner on the other.
Strength Card Reversed Meaning in Career and Money:
Are you feeling the continuous fear or stress to move forward in your career or take critical business decisions? This card indicates that your being discourages, and you need to let go of the fear of failure, which will make your career or business successful. You need to invest your money smartly.
Strength Card Reversed Meaning in Health:
This indicates the lack of self-control in managing your desires that are harmful to your health. That may include alcohol consumption, drugs, or bad food choices. Don't let it control you.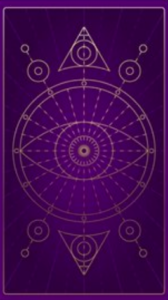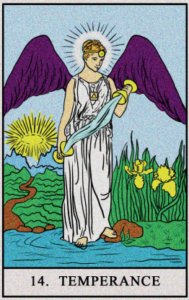 Temperance Tarot card consists of an unidentifiable angel whose gender, whose one foot is dipped in water and the other foot in one dry land, which signals towards the gender balance and materialistic world. There are two cups in Angel's hand with flowing water representing the union and flow of our world. Altogether Temperance Tarot card symbolizes the balance.
Temperance Card Upright Meaning:
Temperance in the upright position signifies inner peace, calmness, relationships, and patience. This card emphasis finding inner peace to improve your life and relationships within the world.
Temperance Card Upright Meaning in Love :
Temperance in an upright position is the most loved card by the couples as it signifies the perfect balance of love in the relationship. If you're in a relationship, this is an indicator that this relationship will last, and no misunderstanding or problems can harm it. But if you're single, this indicates that you need to learn to balance life so your soul mate can enter it. After doing that, the world automatically pushes the right partner towards you.
Temperance Card Upright Meaning in Career:
Temperance in an upright manager indicates that patience will help you succeed in your career or any other goals related to it. If you're going through a rough phase, it indicates to remain calm and work patiently.
Temperance Card Upright Meaning in Money:
You need to find a balance in your spending to make your money. If you're spending most of your resources, this card indicates that you should start saving and spending slowly.
Temperance Card Reversed Meaning:
Temperance reversed card indicates the opposite of balance that means that you're behaving recklessly and you need to handle it, or it may lead to damages in your life.
Temperance Card Reversed meaning in Love :
Suppose you're having regular clashes with your couple in a relationship. In that case, this card indicates that it's happening due to the imbalances like one is being more carrying, loving and another partner have started taking it for granted. So, both need to resolve it by balancing the relationship.
Temperance Card Reversed Meaning in Career:
Either you're working unnecessarily hard or not hard enough at your job or career, resulting in delayed results. This card indicates that for a successful career, you should start finding the right balance. It might include a good relationship with your co-worker and boss.
Temperance Card Reversed Meaning in Money:
You need to slow down your spending and start making a wise investment. But those investments shouldn't be made impulsively.
An angel tarot will read with the angel tarot cards. These cards are in the standard size deck of all Tarot cards, but they are shown as pictures of angels. It is thought that because they are sent as divine messengers to us, they can pass through the various aspects of time and space. You […]

---
More than One Soul Mate : From the concept of romanticism, soul mates are not everyone's destined to love in their lifetime. Anyone can marry a person who is not their soulmate, yet they can still end up having a beautiful and productive life together.  For the tarot experts, this is called the Twin Flame. Twin Flame is not just about the lifetime partner, but also the souls that do not come at the same time as you do. Some met one their soul mates during their childhood, some met in a brief moment, while some remain in their lives. Every time we have an essential lesson that requires us to focus and concentrate, this Twin flame will either incarnate anywhere in different forms or not at all, to make our work done successfully.
Tarot Reading on Meeting a Person's Soulmate
When will I meet my next soul, mate?
Is it a male or female?
Are they a Twin Flame?
What is our life connection in the past?
What is their purpose in my life?
On what way will I meet them?
How will we react to our first meeting?
Will they stay in my life for a short time or a long time
Here are the interpretations:
When will I meet my next soul mate? Of all the tarot cards, the Star card has the most "spark" in this question. This card can stand alone whenever it shows up. Meanwhile, other timing cards and its meaning are the following:
Wands- on spring
Cups- on summer
Pentacles- on fall
Swords- on winter
Major arcana cards– on the next major holiday (this differ on the person's religion and belief)
Free Soulmate Sketch And Drawing
Free Soulmate Sketch. Who is my soulmate ? Is t a male or female? Even numbers portray that the next soul mate is male. On the other hand, odd numbers mean it is female.
Are they a Twin Flame? In a tarot reading, this question is always a NO. However, there are some instances that it does, and it is manifested when the star card shows up. Again, this is something that is not alarming. A twin flame is not necessarily the person you are destined to spend the rest of your life. Sometimes, your destined partner can be a person that is entirely out of your league. It can also be a person who is closest to you, or someone you encountered for the first time.
What is our life connection in the past? The two cards pulled to answer this question articulates the brief story of the inquirer's connection and the soul mate. It challenges the tarot reader to unleash her ability to tell a story based on the two cards present. Regardless of what the cards are, the reader is not pinpointing, which is which. Instead, she focuses on the overall energies of the situation shown by the cards. Moreover, she also looks at what Karmic balancing needs at that particular scenario.
What is their purpose in my life? When it comes to knowing the role of each other in their respective lives, the cards portray the relationship between the inquirer and the identified soul mate. Based on the cards' suits, wands mean friendship; hearts equal lovers; pentacles mean soul mates, and swords portray adversary relationships. This card means the other person's chemistry rubs the other person the wrong way.
In what way will I meet them? For interpreting the answer to this question, there are times that it only needs a standard interpretation. For instance, the Knight of Cups focuses on the emotion and creativity, a pathway towards heart and compassion. If this card shows an answer to this inquiry, it can mean that the person will meet his soul mate in a situation where he is drawn into a new perspective, something that can make a difference in humanity, like participation in a community activity.
How will we react to our first meeting? It needs to use a standard interpretation as well in answering this. Here, there is always the possibility of having more intellectual sparring rather than of tender emotional connection.
Will they stay in my life for a short time or a long time? To answer this, the tarot reader will go back to the suit indicators:
When it comes to a particular time or period:
Minor Arcana- a short indication
Major Arcana- someone will stay for a long time.
Swords- one year
Pentacles- two years
Hearts- three years
Wands- more years
So, if we want someone to know who our soul mate is and seek help with the tarot cards' power, the reading can be reduced from nine to six, as follows:
Is this a soul mate? Yes (Major Arcana)/ No (Minor Arcana)
Who is my soulmate?
Is this a Twin Flame? Same interpretation
What will be the connection in life? Same interpretation
Any past life connection? Same interpretation
What is the purpose of the meeting? Same interpretation
Will it be a long or short duration? Same interpretation
We encounter different types of people at different points in our lives. To others, we can be any person. Regardless, we all have different stories of soul mates, and these individuals can create a significant impact on anyone's lives. These people are perfectly tailored in various circumstances that provide the best life lessons no one can get from anybody else. It is nice to be excited while being mindful of them-where to find them, when, and how. Be open to these adventures that this life can offer!